Welcome to Hillcrest Church
Whether you are still making up your mind about Christianity or you are looking for a place to grow in your faith, Hillcrest wants to help. Our aim is to be a place to find and follow Jesus together.
Introduce Yourself

Who to Expect
We are men, women, children, plumbers, electricians, businessmen and women, students, teachers, motorcycle riders, athletes, artist, young, and old, but most of all we are family.
What We Believe
It is our desire to be a disciple-making community. We do this through reaching people, teaching them to love and serve Jesus, and sending them to reach, teach, and send others.
We would love to see you soon!
Sunday Worship Service 10am
LifeGroups 11am
Discover Hillcrest
Sunday, January 19, 11:15am-12:15pm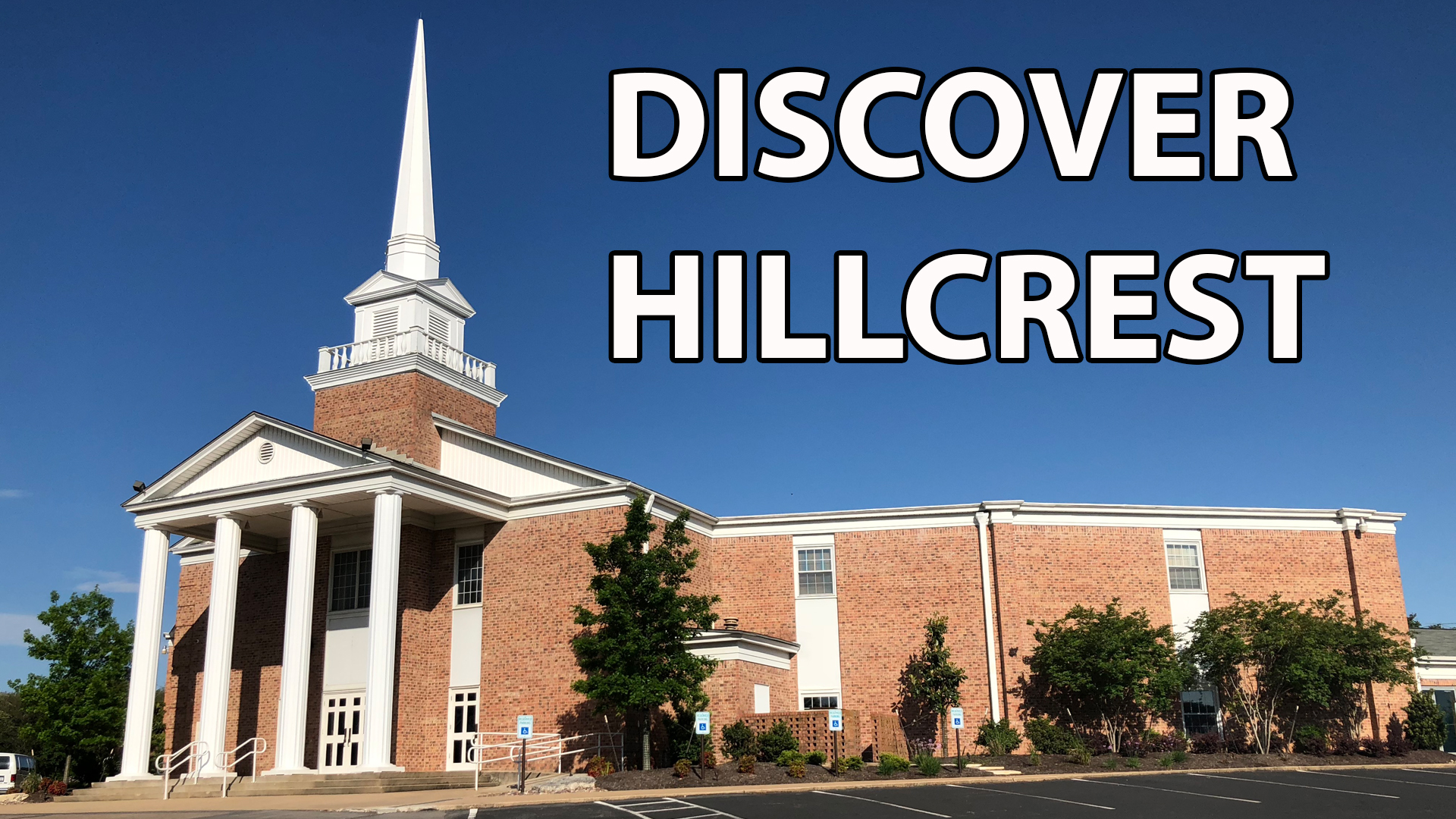 This one hour class is designed for those who are considering membership or want to learn more about Hillcrest. In this session, you will receive the information and inspiration you need for meaningful involvement in our church. Pastor Tom leads Discover Hillcrest in the Student Game Room immediately following the worship service.
Please let us know if you have questions or plan to attend.

The INVITE Strategy
Once you've discovered Hillcrest, learn how we share what we love about our journey together as a Hillcrest family. Click the link below to experience the INVITE study series.