December
Lottie Moon Christmas Offering


Since 1845, the IMB has partnered with churches to send missionaries to live and work among those around the world with little to no access to the gospel. Please pray for international missions and give generously to support missions global work.
Give here - Select "Lottie Moon"

Lottie Moon Post Office: December 1-29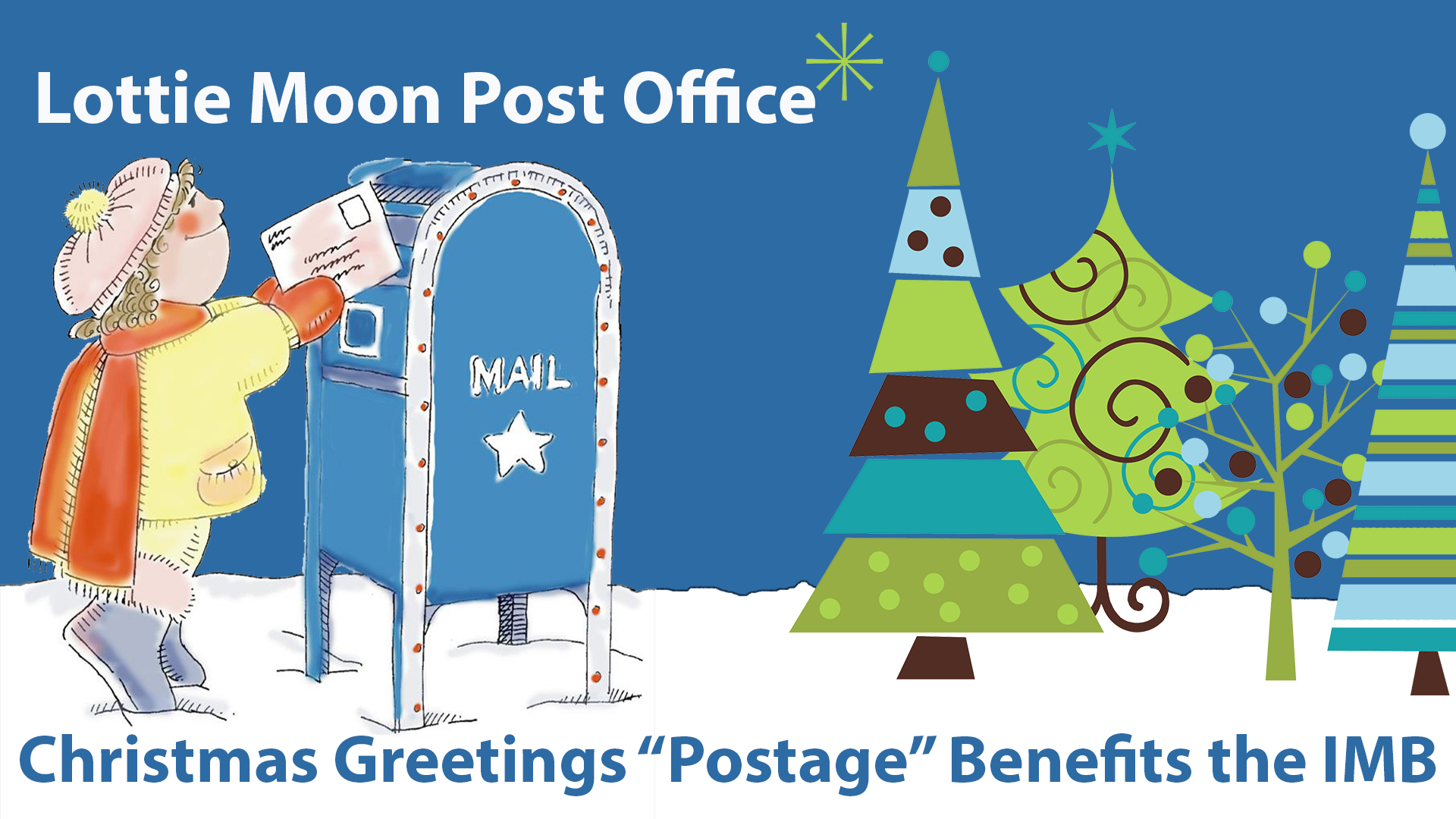 You can bring any Christmas cards for current church members along with the money you would normally spend on postage (55 cents each) to the MPC. The cards will be sorted, stamped with a special stamp and then placed mail cabinet ready for pick-up. Members can pick up their cards anytime in December. All money collected will go to the Lottie Moon Christmas Offering. Hillcrest goal: $17,000.

Saturday, Dec 7, 5:00pm-8:00pm, MPC
Kids Only Night We will have a night full of fun Christmas activities. Dinner will be provided. Cost is $5 per child.
Click here to RSVP
Learn more about Hillcrest Kids here
Saturday, Dec 7, 5:00pm-9:00pm, Lady Bird Johnson Wildflower Center & the Camerons
Rock Solid Youth Christmas...with a Twist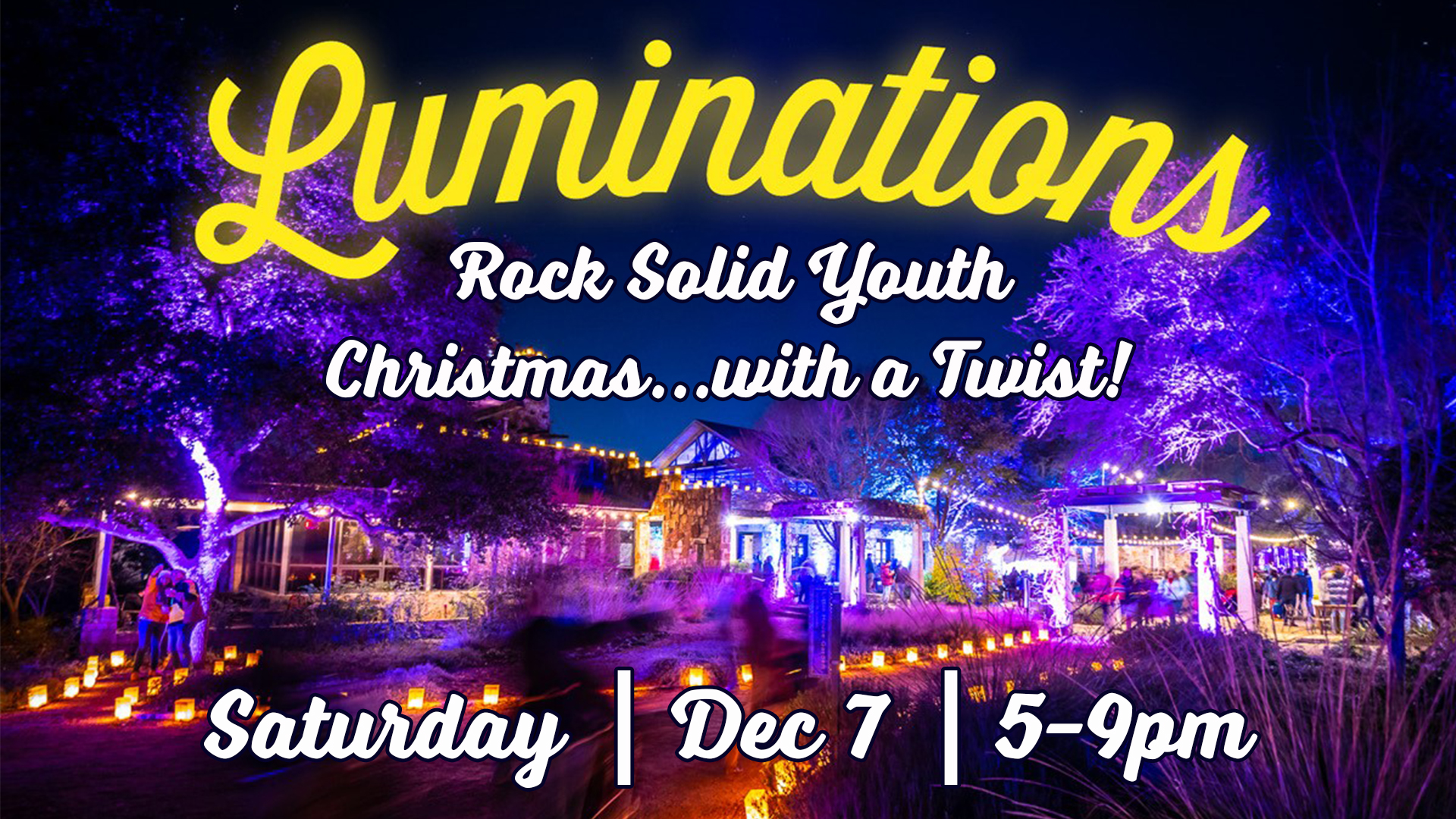 Click here for more info
Discover Hillcrest
Sunday, December 8, 11:15am-12:15pm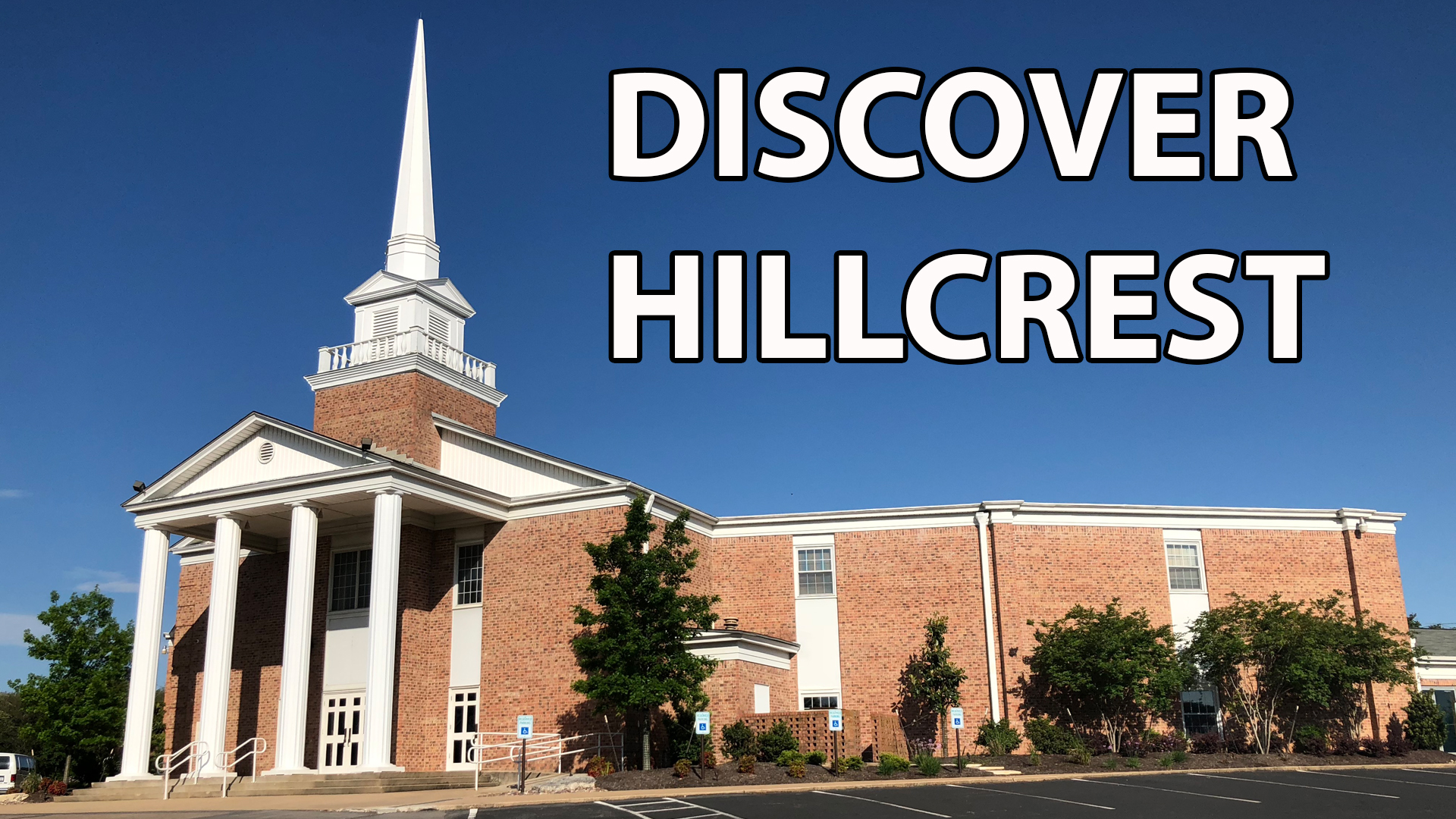 Learn more here

December 14, 10:00am - noon, Fellowship Center
Ladies' Christmas Brunch & Cookie Exchange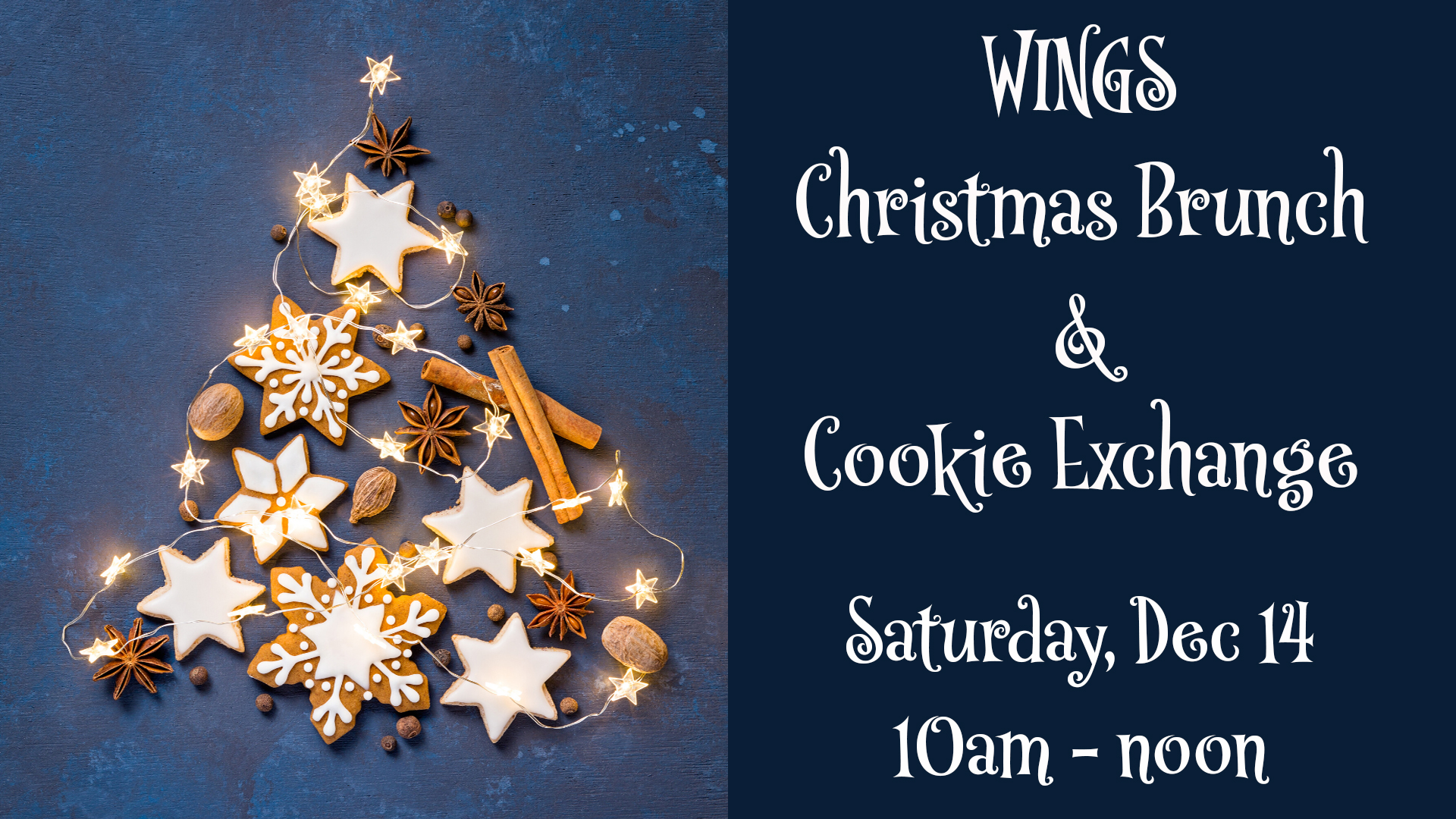 Join us in the Hillcrest Fellowship Center for this annual event.
Click here for more information.
December 15, 10:00am, Worship Center
Voices of Christmas

You are invited to celebrate Christmas with us as the Music Ministry presents "Voices of Christmas." All are welcome to gather 'round the manger as we listen to the voices of Christmas share their stories through music and drama.
December 24, 6:00pm, Worship Center
Christmas Eve Candlelight Service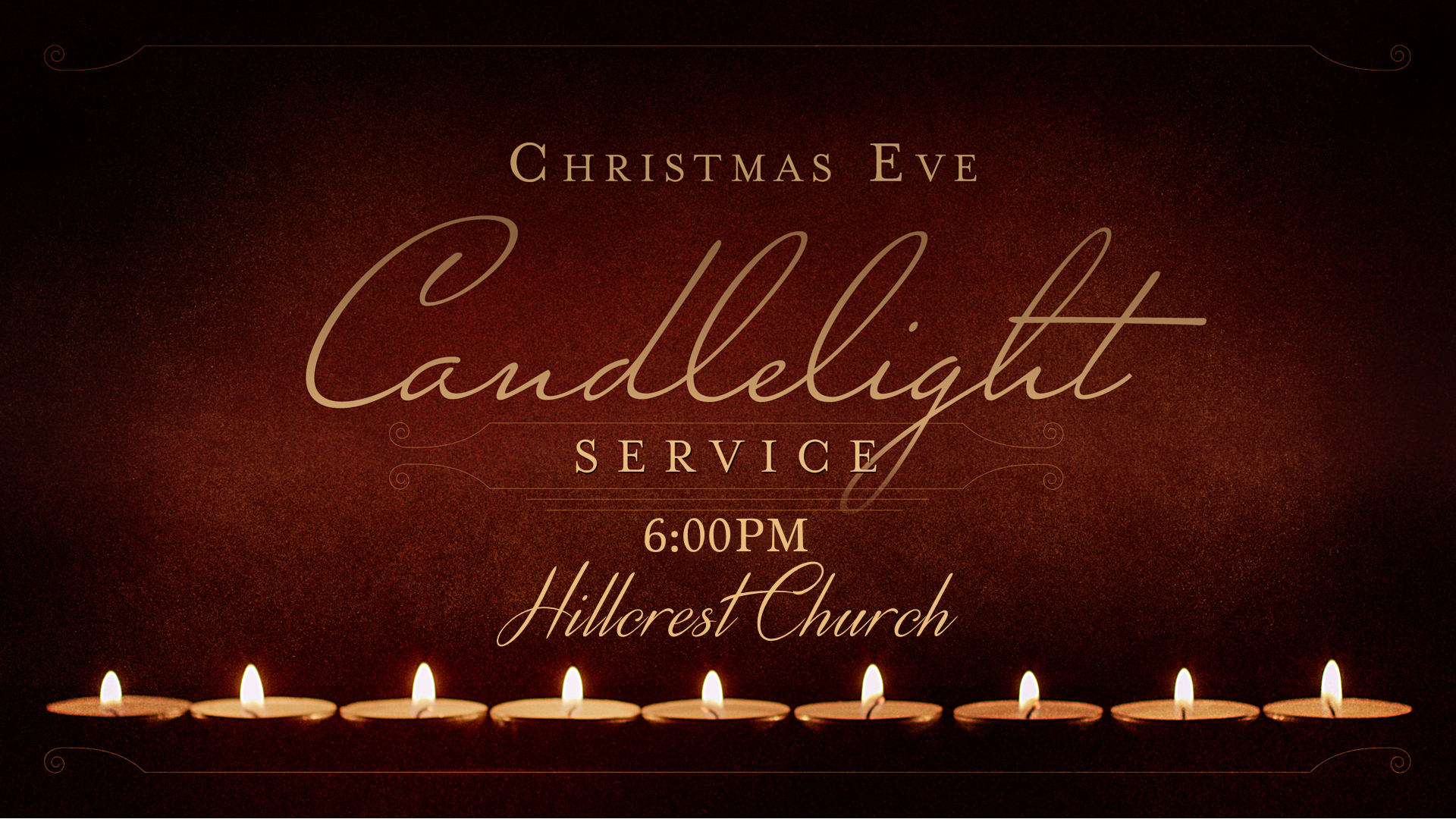 Wednesdays during the school year, 6:00pm-7:30pm, C136
TeamKID: All In!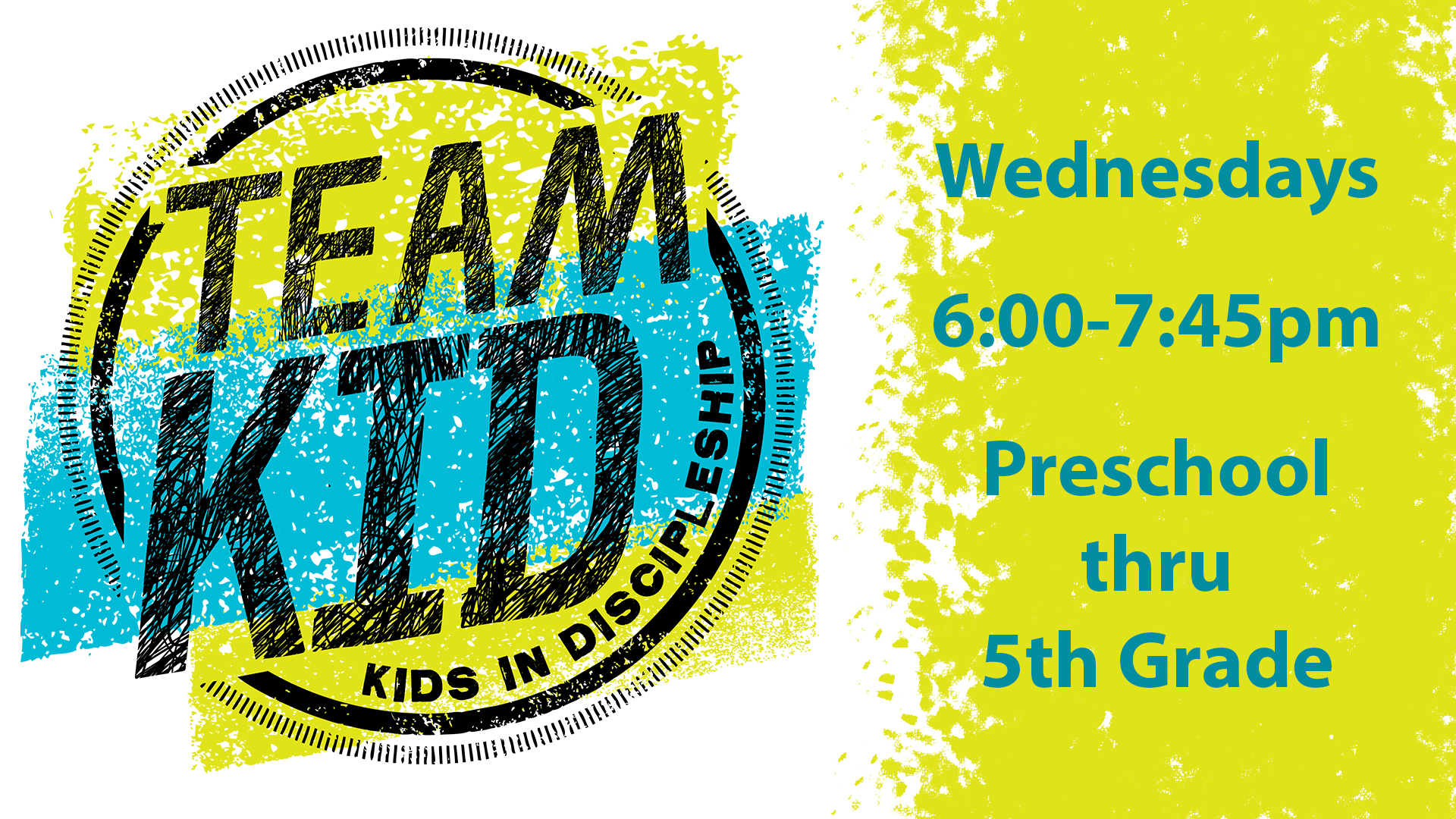 All In is a fun, high-energy ministry that encourages kids to know Jesus Christ and grow in a relationship with Him. Kids are lead through biblical studies and practical applications of key spiritual disciplines such as prayer, worship, and service. That's why TeamKID ends with KID:Kids in Discipleship! Program is FREE for preschool through 5th grade.
Register on the Hillcrest Children's Page
Wednesdays during the school year, 6:00pm-7:30pm, Summit
Rock Solid Youth Wednesday Night Bible Study & Fellowship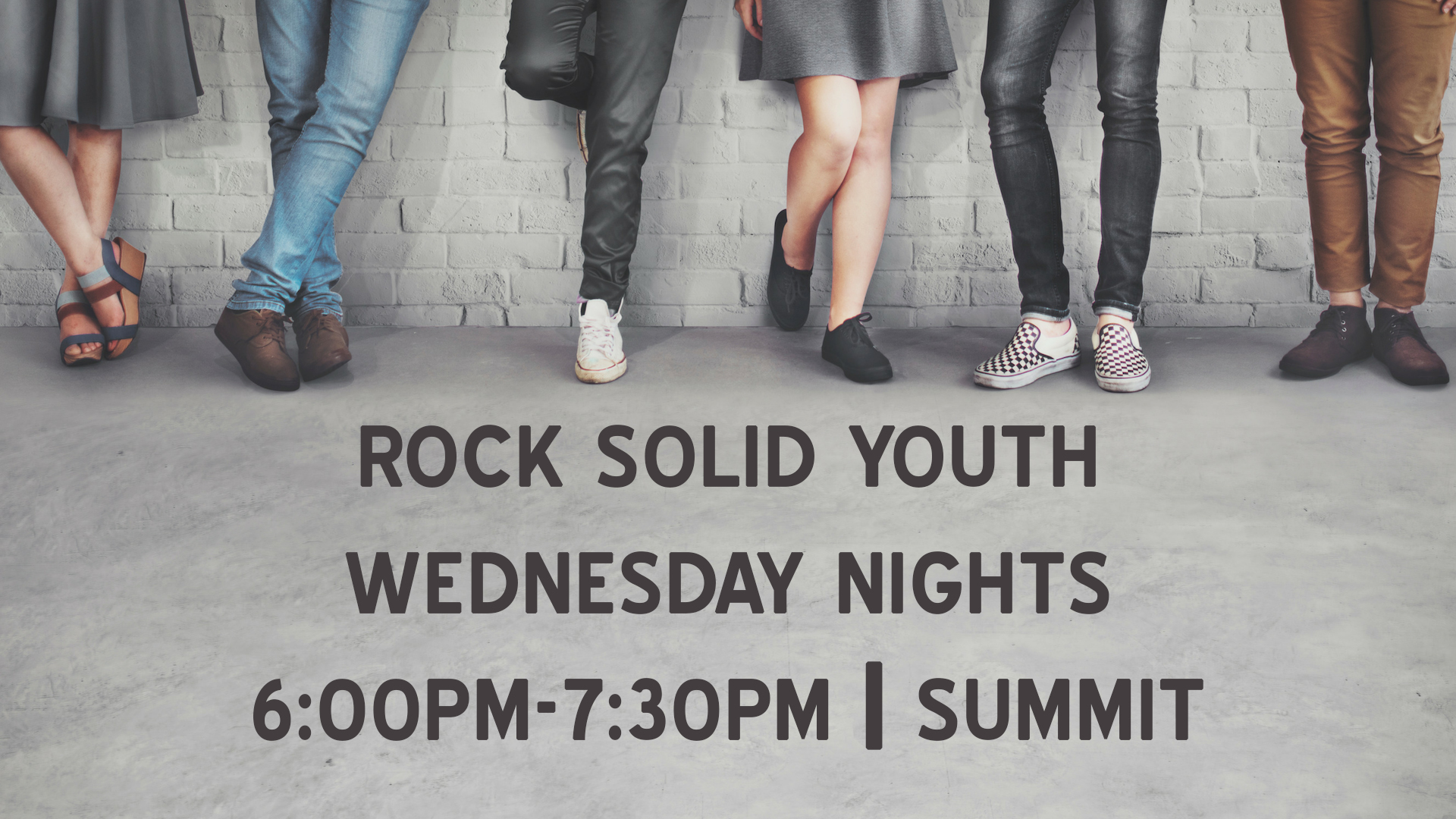 This is a time to get together and reflect so we can meet
with God in the middle of our busy week. This is a time for fellowship, along with games, sometimes movies and food! We'd love to have you come join us!
Learn more about Rock Solid Youth
Mondays & Wednesdays
Move It or Lose It Exercise Class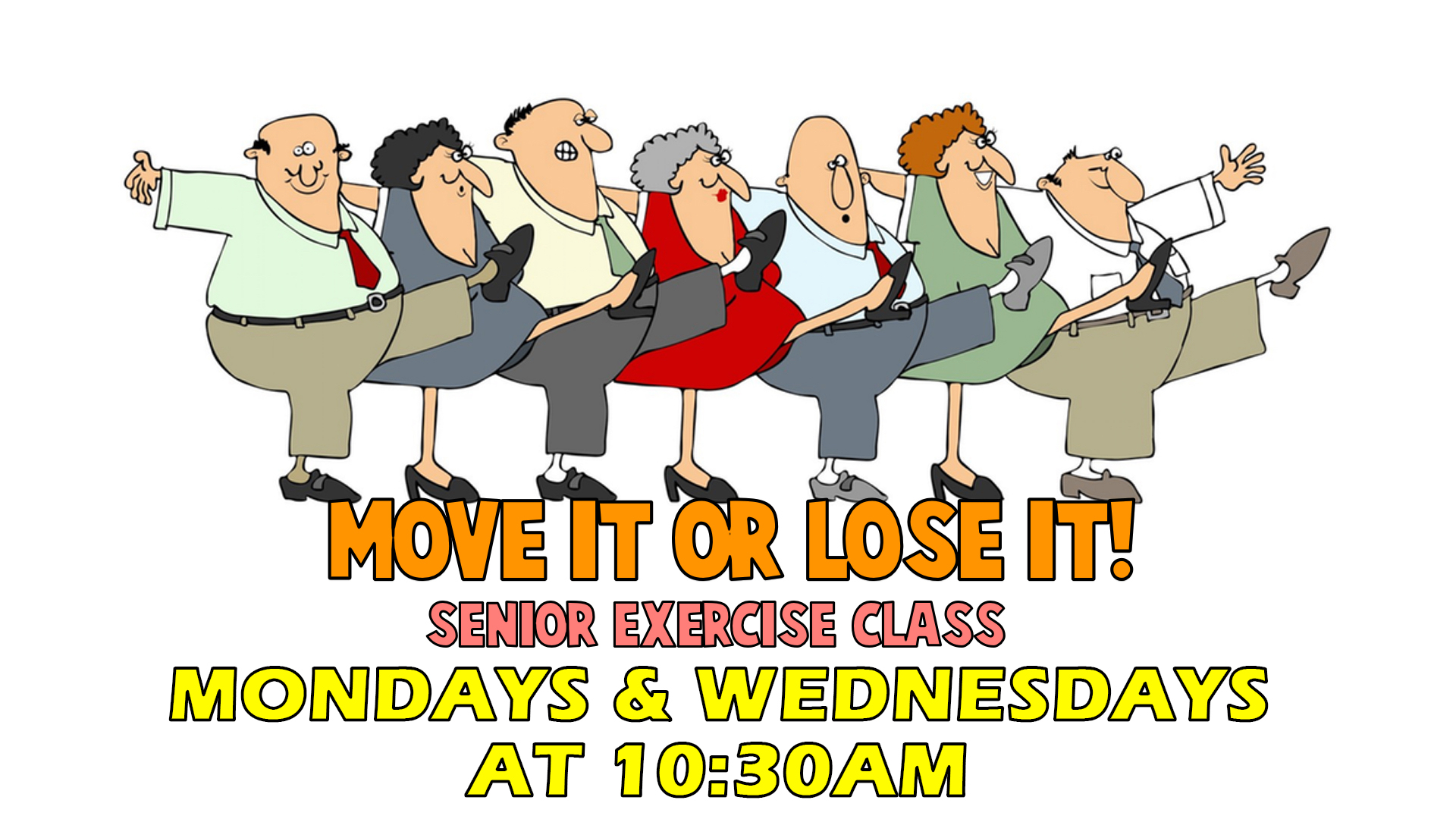 Adults 50+ can now work out twice a week. Cost: $2.50/class or $10 per month for 1 day/week, $20 per month for both days.
See Calendar to check holiday schedule.
Questions? Email here
Tuesdays, 9:00-11:00am, Fellowship Center
Sunshine Games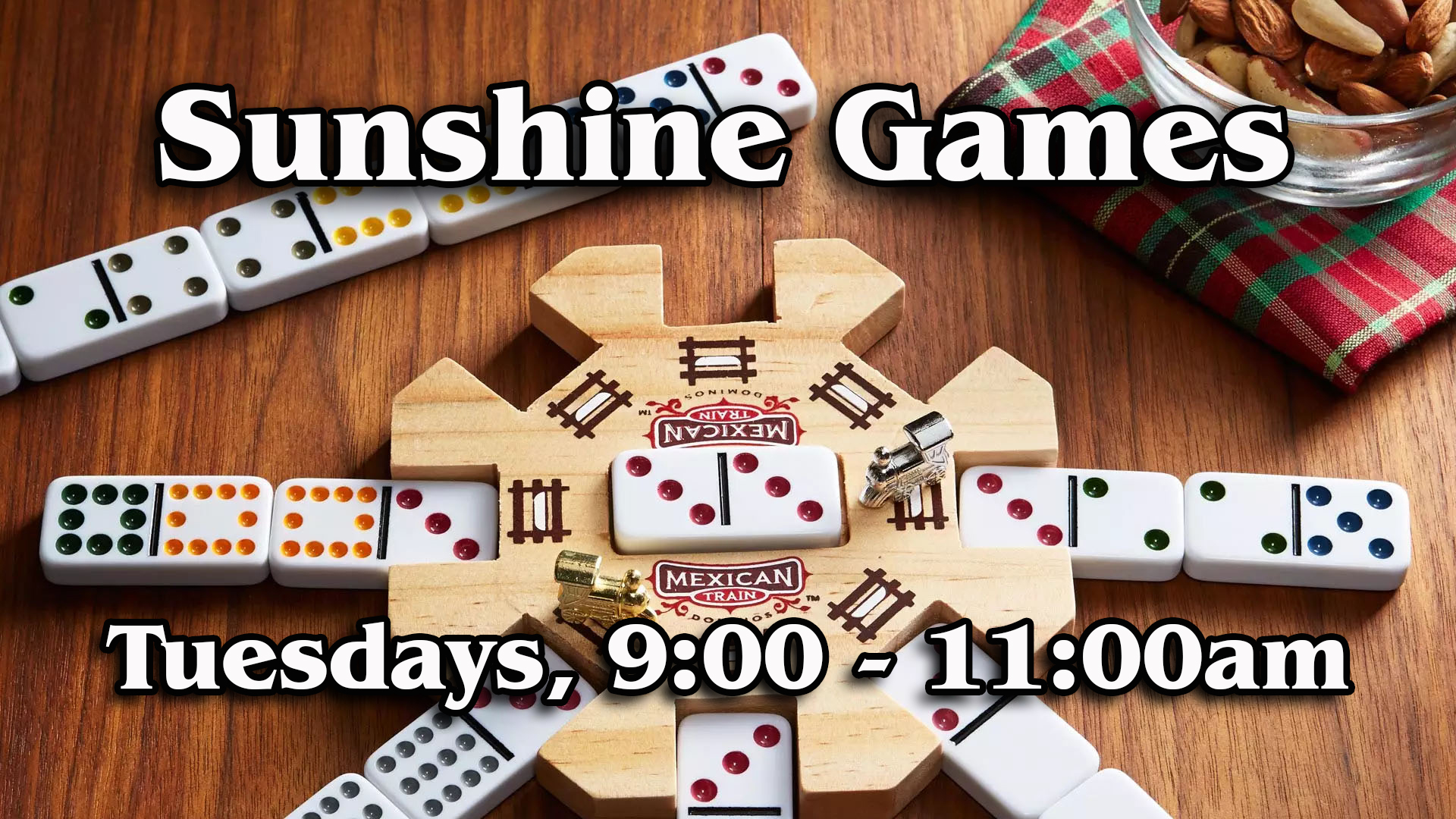 Hillcrest Seniors are invited to play games such as Mexican Train every Tuesday in the Fellowship Center. Please join us!
Wednesday Night Supper - RSVP by Monday 4:30pm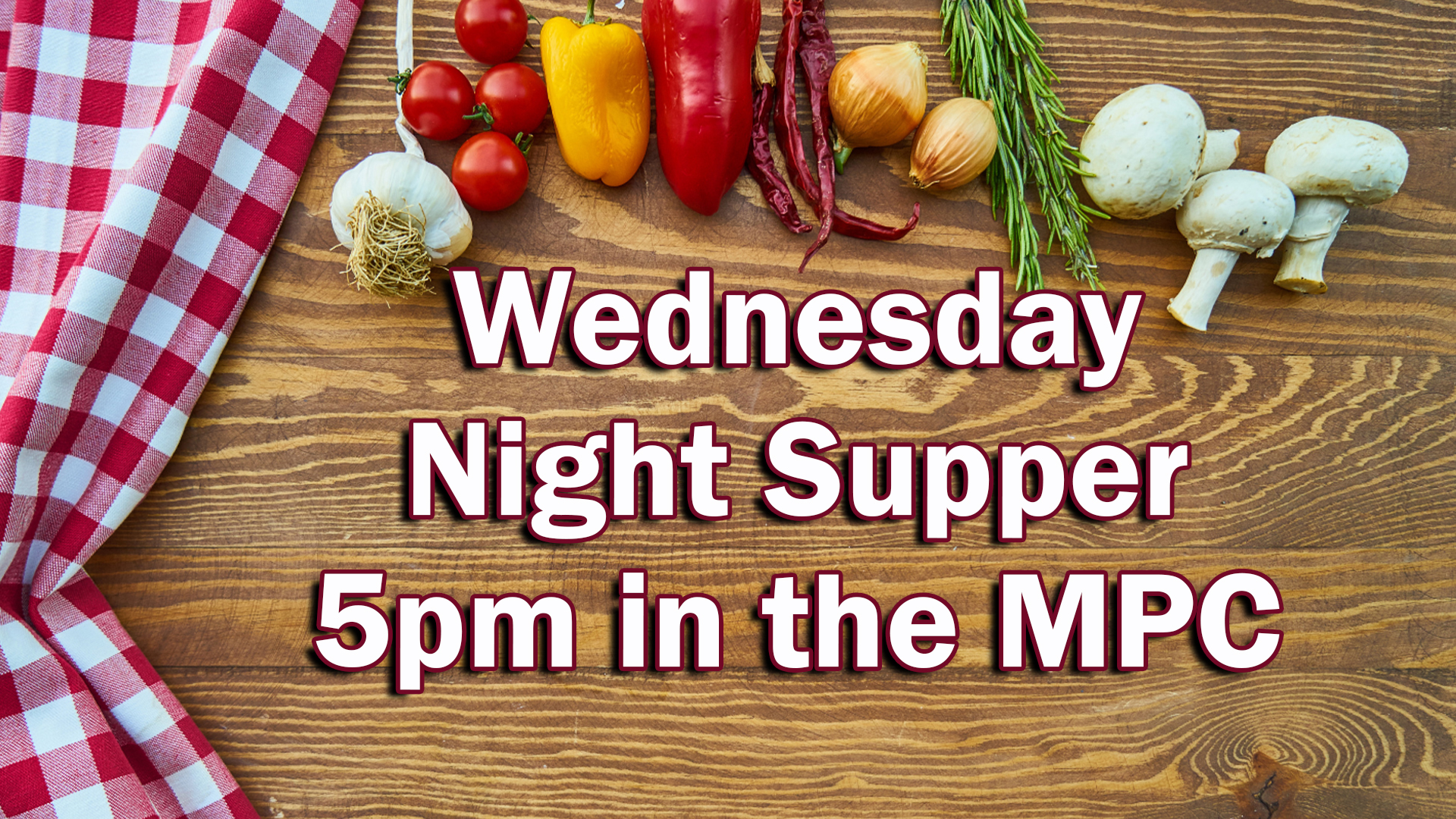 Join us for supper! Each Wednesday evening we have a fellowship meal together in our MPC.
Sign Up Here
Every 3rd Wednesday of the month, 9:30am
Meet at the Church Office
Hillcrest Serves at the Soup Kitchen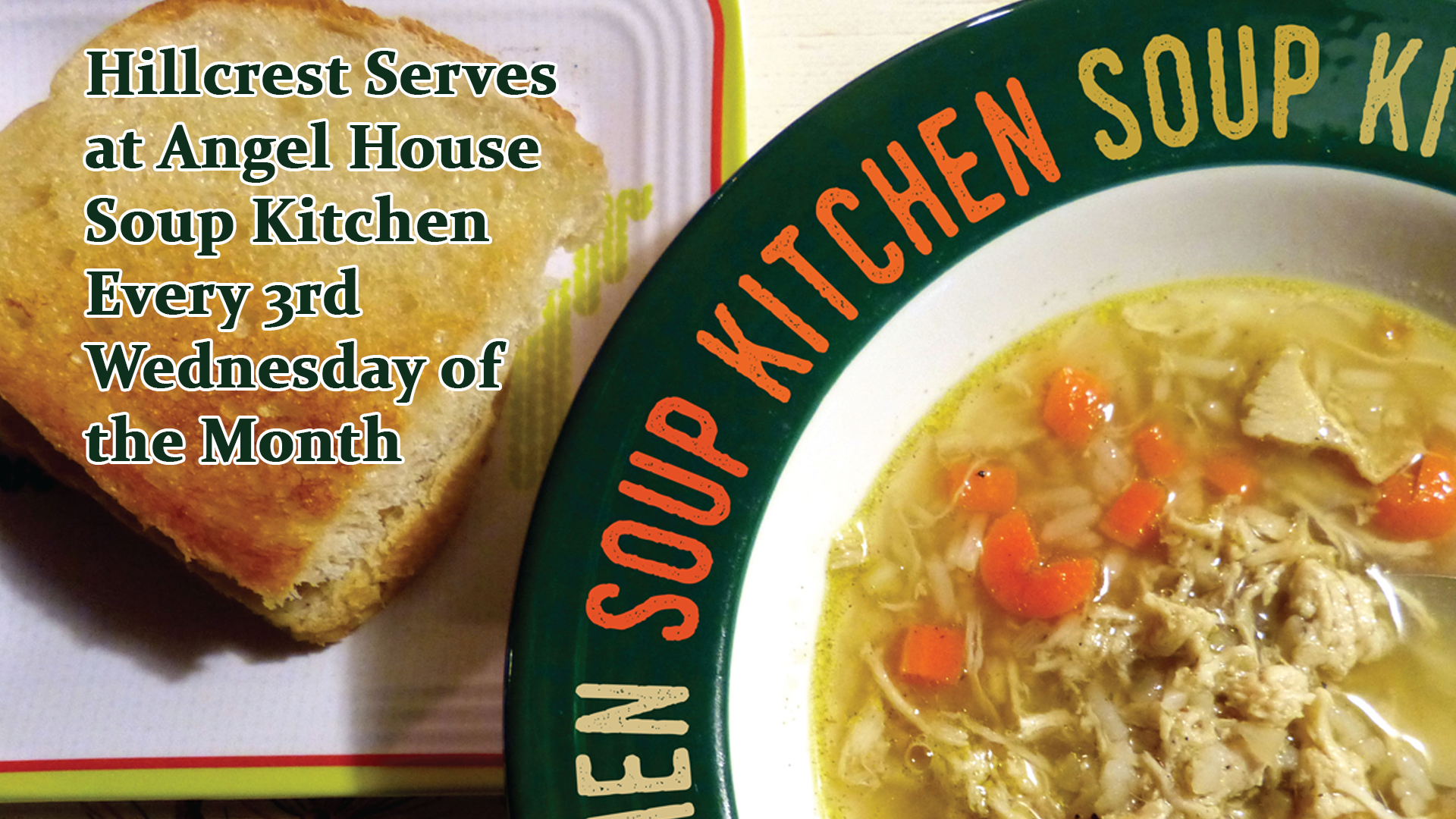 Angel House Soup Kitchen serves a hot meal to over 300 men, women and children every weekday. Our church serves every third Wednesday. We will leave Hillcrest at 9:30am. Sign up here if you would like to serve with us!
Every 2nd and 4th Sunday of the month, O107
**New Time for October and November: 4:00-5:00pm**
Grace Alliance Family Group
Grace Alliance Family Group provides an ongoing support structure for families of those who live with mental health difficulties. We pray for each other, lift one another up, and share practical skills and tools necessary to regain our lives and rebuild our families. This group also allows some time to share pressing needs. All of this is done in a Christ-centered environment focusing on the necessity of God's grace for transformation.
Email if you have questions.