Sermon Series Sundays at 10am


Among all the things that try to claim our love and loyalty, only Jesus is truly worthy. That's the main point of the Book of Revelation. Join us as we dive deep into the mysteries of the last book of the Bible.
Listen to previous sermons here.
Saturday, January 25, 10:30am, Hillcrest Worship Center
Texas Rally for Life Celebration

Texas Rally for Life Celebration, Worship and Prayer
10:30 AM | JAN. 25, 2020

Hillcrest Church, 3838 Steck Ave, Austin, TX 78759
With Speakers and Special Guests:


Bethlehem Baptist Mass Choir, Mansfield TX

Rev. Dr. Michael A.Evans, President of Baptist General Convention of Texas (BGCT) and Sr. Pastor of Bethlehem Baptist Church in Mansfield

Dr. David Hardage, Executive Director of Baptist General Convention of Texas (BGCT)

Dr. Katie Frugé, BGCT Hunger and Care Ministry Specialist
Bilingual service, Headsets Available

Sunday, January 26, 5:30pm, MPC
Men's & Women's Ministry Soup Social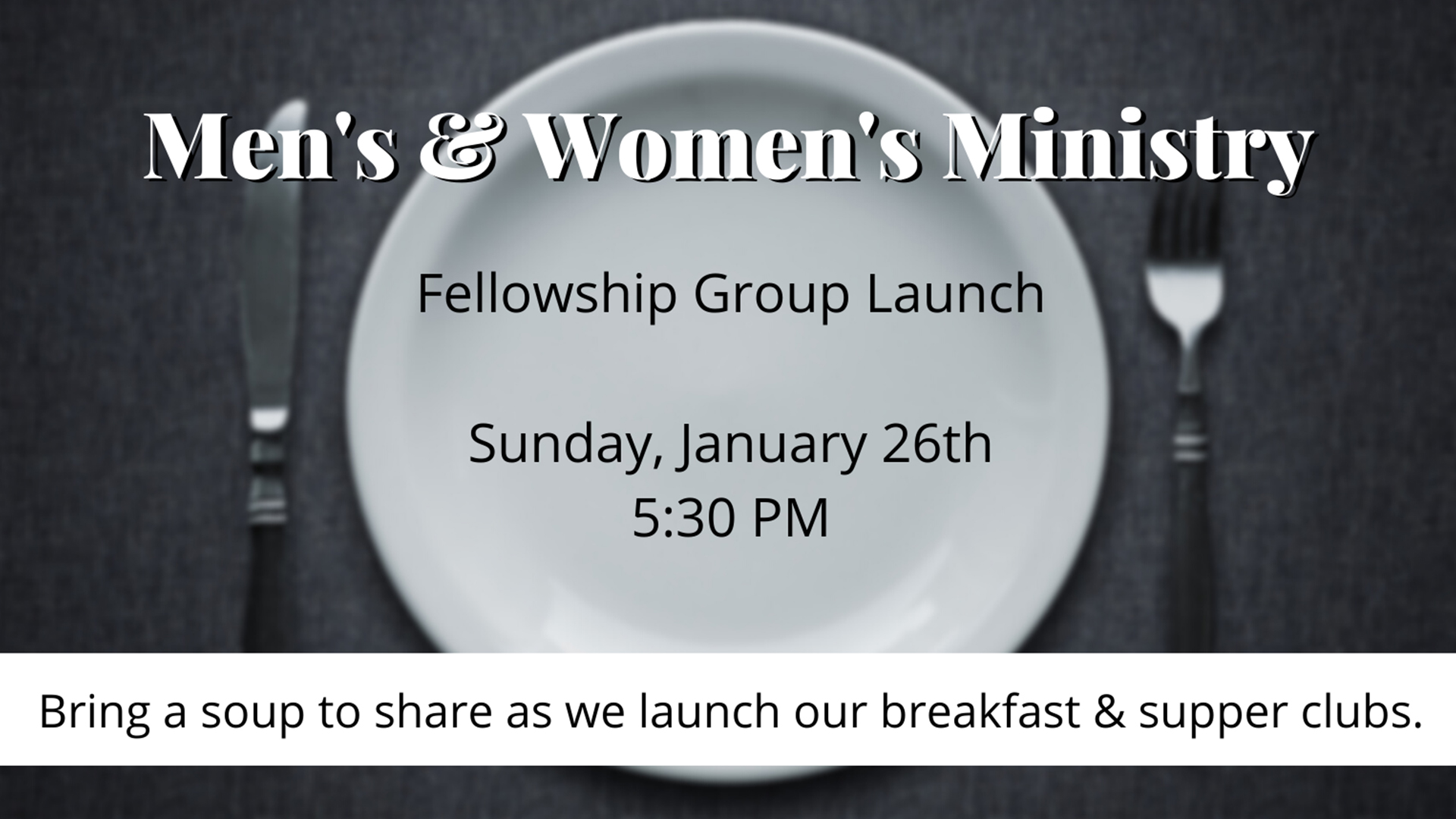 Do you want to join fellow Hillcrest men or women for a regular meal together? The men's and women's ministries will be launching breakfast and dinner fellowship groups this Spring. Join us for a soup fellowship as we launch these groups. Bring your favorite soup to share. If you would be willing to host (coordinate group reminders) a women's or men's group, please let us know when you RSVP.
RSVP HERE
Sunday, February 9
HILL Classes Begin!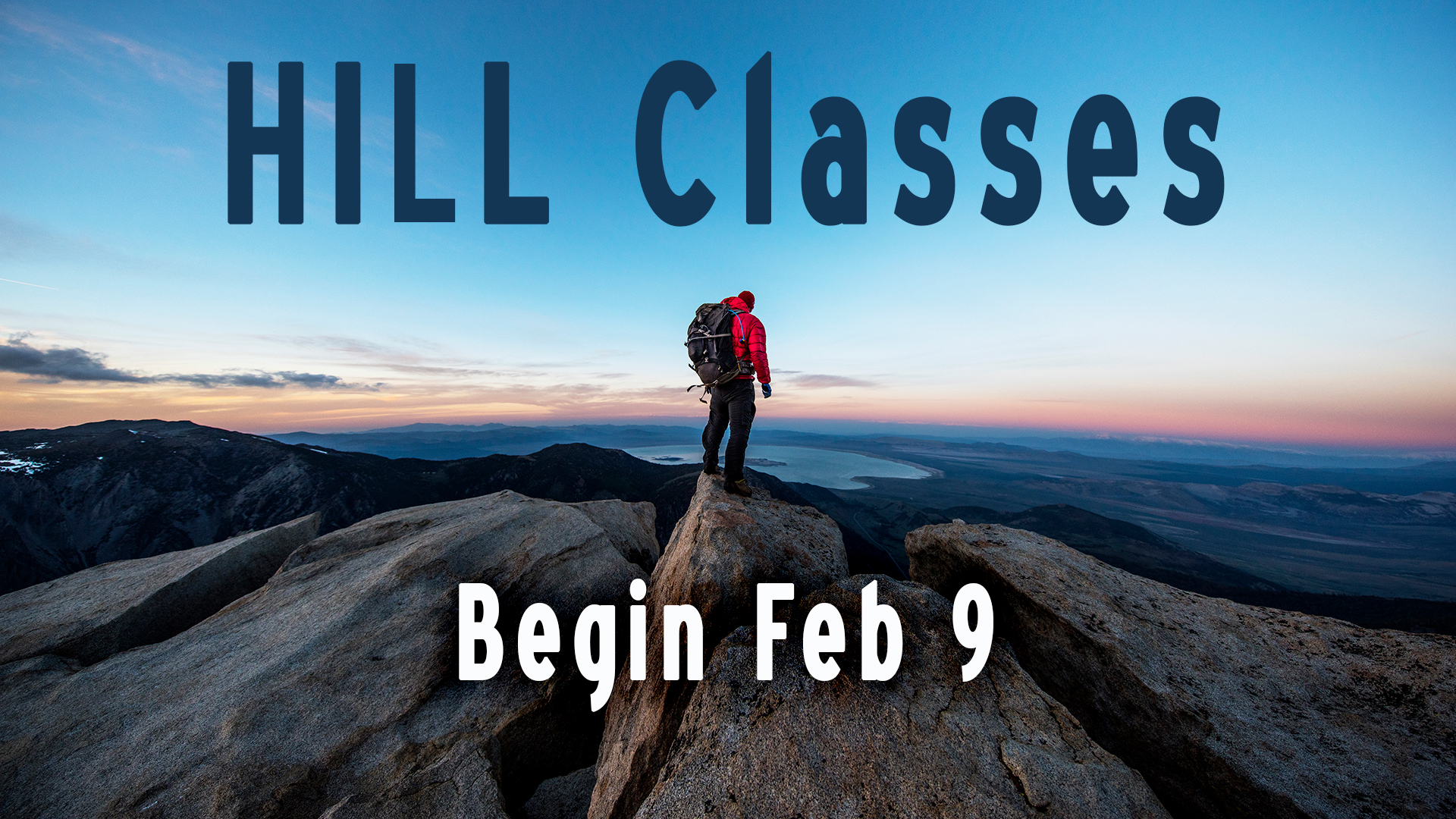 The Hillcrest Institute of Lifelong Learning (The H.I.L.L.) exists "To equip God's people for works of service, so that the body of Christ may be built up..." (Ephesians 4:12) Whether you have just joined His family or have been a believer for fifty years, you never quit needing to be equipped.
The discipleship path up the HILL is clearly marked. You will want to begin the climb immediately. It is balanced, comprehensive, progressive and modern.
These discipleship courses will help you:
Honor the Lord of Life,
Invite your World to Life,
Love the Fellowship for Life,
Live the Word in Life.
HILL Class - Prayer in Practice
Prayer is meant to be practiced. In this six-week study, Mike McDonough will not only lead a Biblical overview of prayer but also provide practical tools to help you pray each and every day. Topics of study include fasting, the model prayer, and Biblical/historical examples.
HILL Class -Christians at Our Best: Following Jesus in an Age of Outrage
Caustic. Divisive. Superheated emotions. This is today's American culture. Too often, Christians mirror the nastiness of the culture instead of being the salt and light Jesus expected us to be. In this six-week study, Pastor Tom will lead a timely discussion of how to follow Jesus in an age of outrage.
Sign up link coming soon...
Tuesday, February 11, 11:00am, Fellowship Center
Life Interests-Reuben Taylor Presents: How We Got to the Moon-Remembrances from the Apollo 11 Mission Please mark your calendars for this inspiring event in the Fellowship Center followed by lunch at noon ($3/plate).
Sign up here.
February 28-29 in San Antonio - Registration Deadline: Feb 15
Rock Solid Youth: The LIFT Tour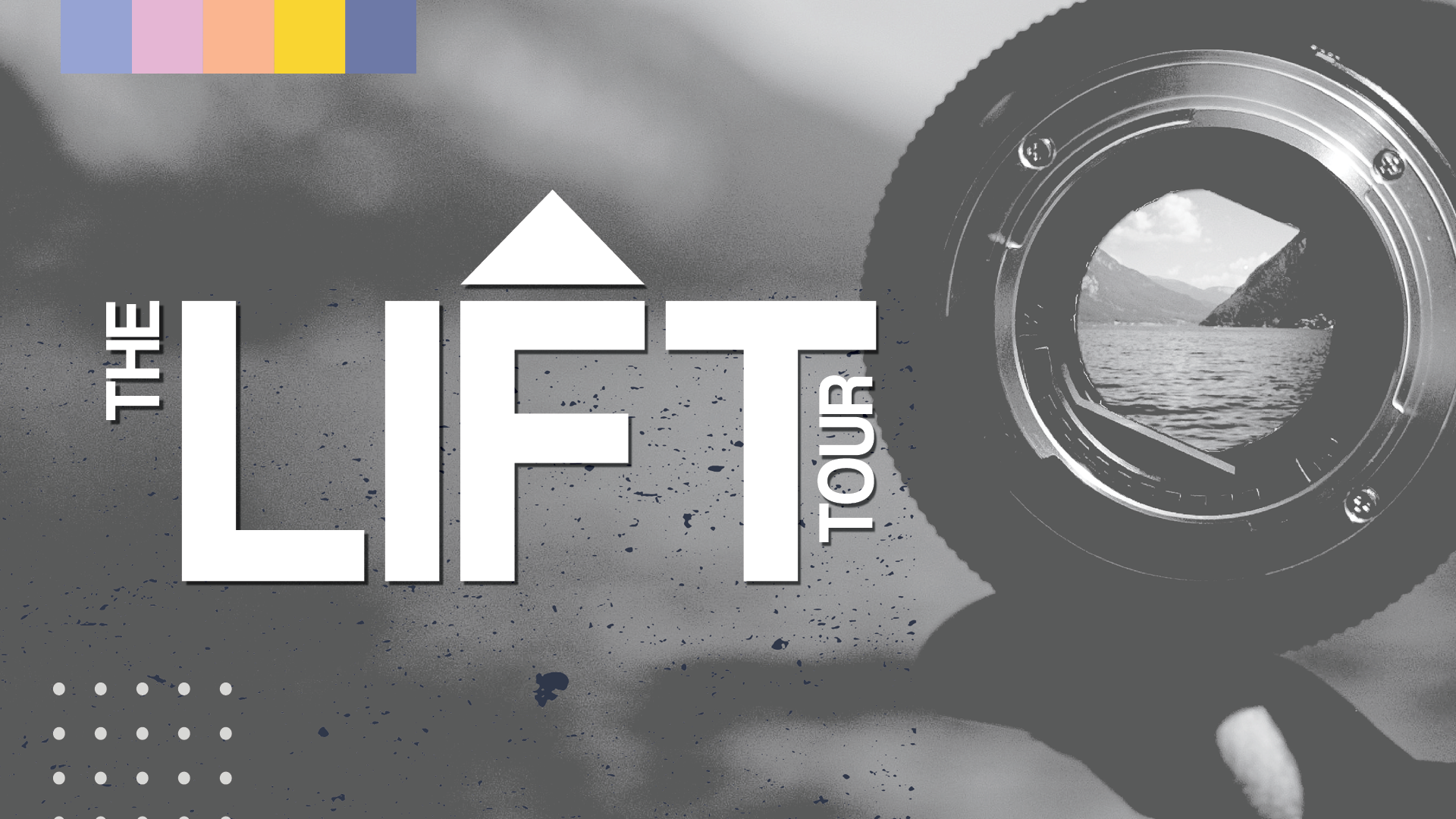 Mark your calendars and register for this exciting upcoming overnight event in San Antonio. Last year Rock Solid attended this tour, and it was simply an incredible experience. Check out their website. The Lift Tour is part of a program to develop youth into influential leaders through building their faith!
Learn more here.
Discover Hillcrest
Sunday, March 1, 11:15am-12:15pm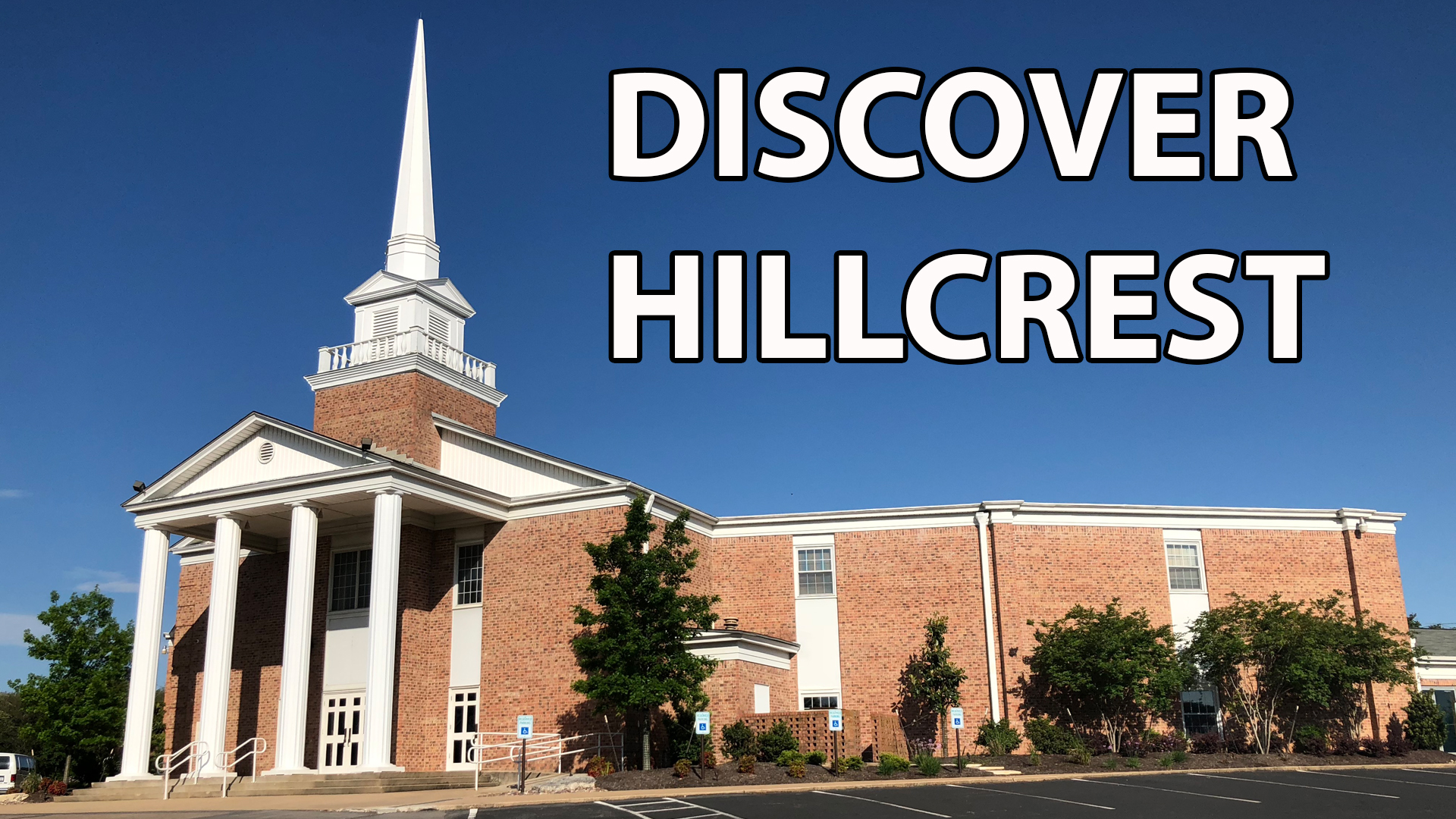 This one hour class is designed for those who are considering membership or want to learn more about Hillcrest. In this session, you will receive the information and inspiration you need for meaningful involvement in our church. Pastor Tom leads Discover Hillcrest in the Student Game Room immediately following the worship service.
Please let us know if you have questions or plan to attend.

What's After?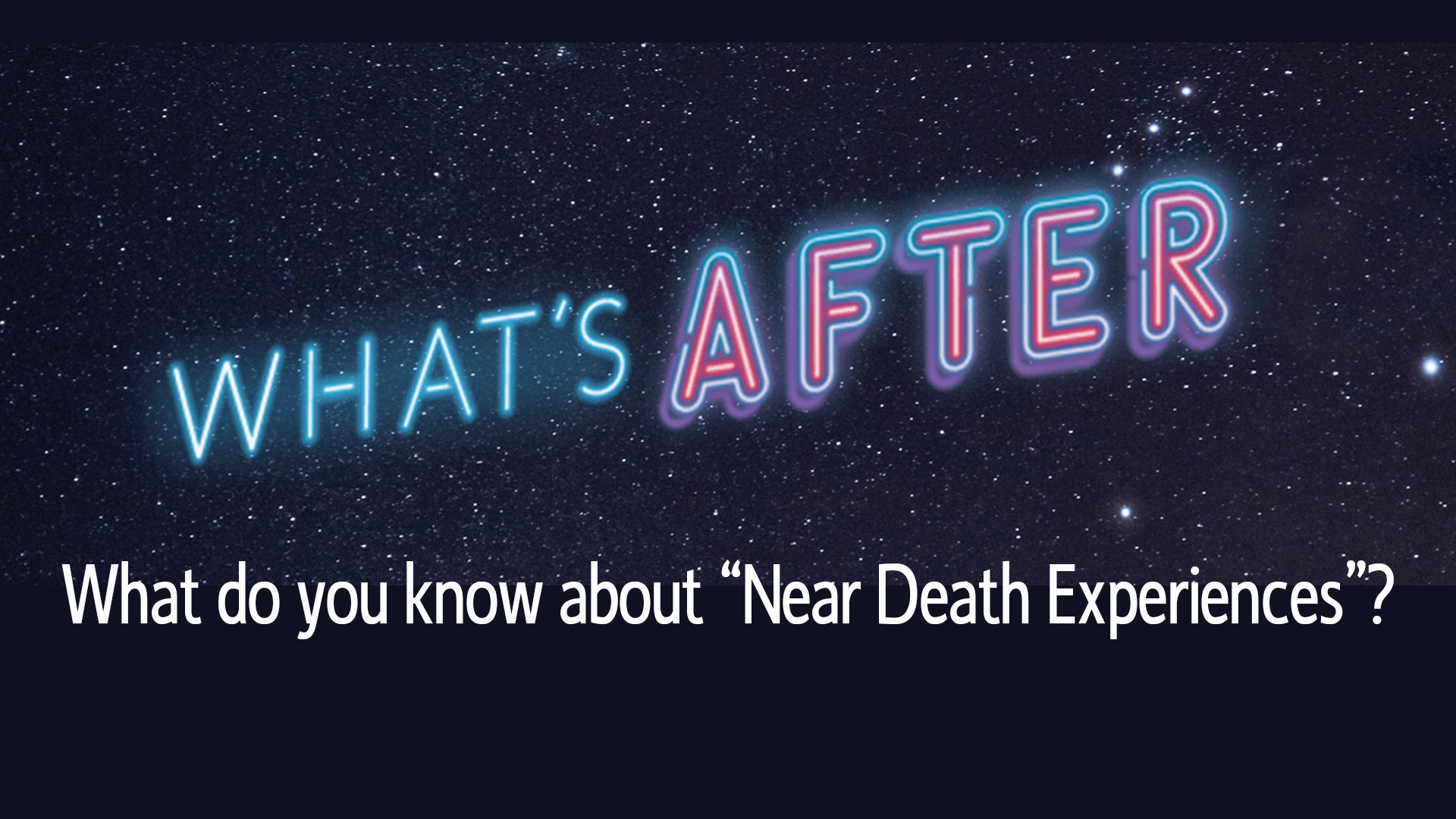 Learn more here.
Sundays, 5:15-6:45pm
A.C.T.S. Hillcrest Kids Music Ministry Step right up and join A.C.T.S. music ministry to tell a tale of nonstop hilarity. With clowns, knife-throwers, lion-tamers, and human cannonballs, this is a heartwarming story of unconditional love.
Learn more and sign up here.
Wednesdays during the school year, 6:00pm-7:30pm, C136
TeamKID: All In!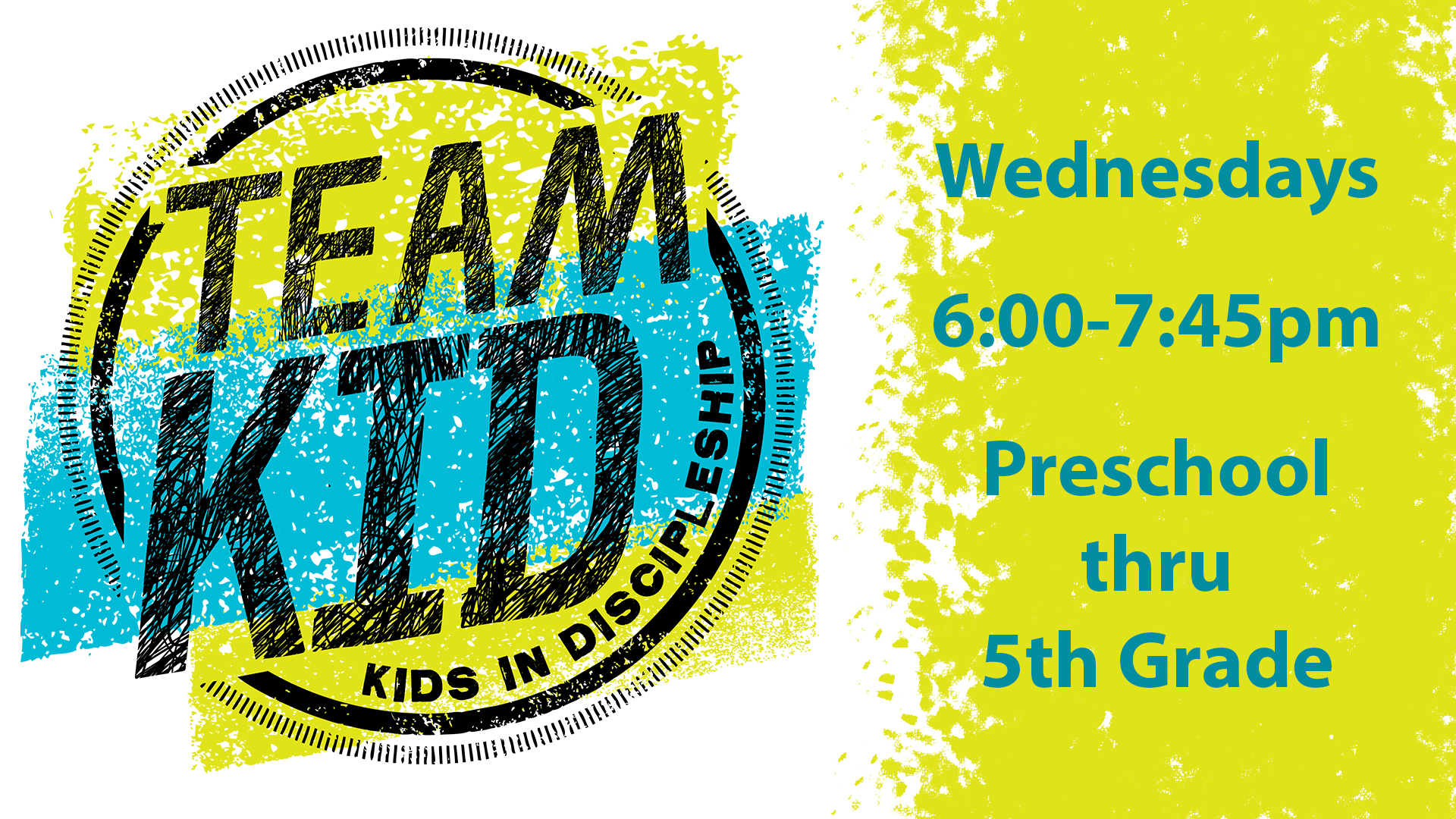 All In is a fun, high-energy ministry that encourages kids to know Jesus Christ and grow in a relationship with Him. Kids are lead through biblical studies and practical applications of key spiritual disciplines such as prayer, worship, and service. That's why TeamKID ends with KID:Kids in Discipleship! Program is FREE for preschool through 5th grade.
Register on the Hillcrest Children's Page
Wednesdays during the school year, 6:00pm-7:30pm, Summit
Rock Solid Youth Wednesday Night Bible Study & Fellowship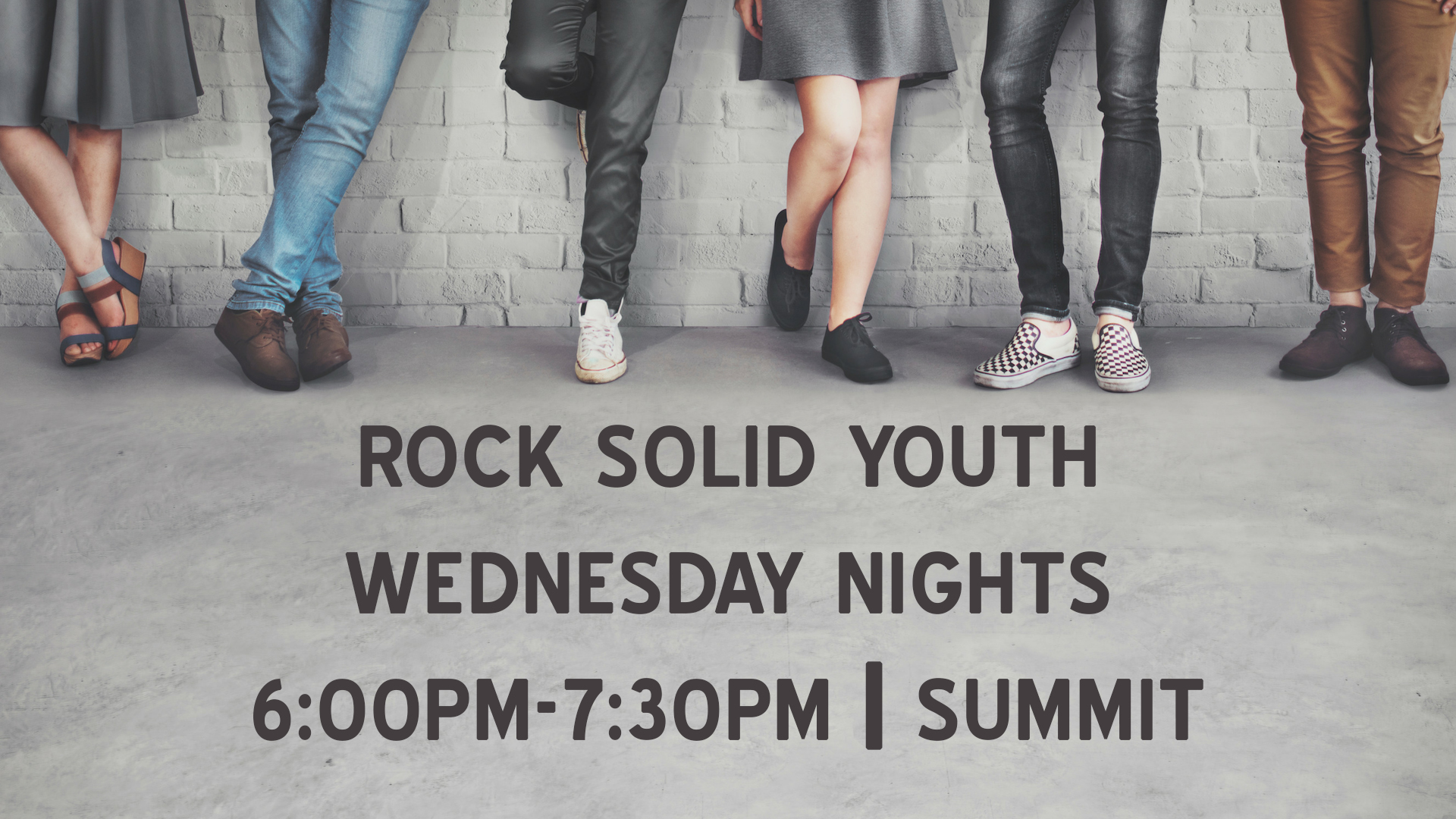 This is a time to get together and reflect so we can meet
with God in the middle of our busy week. This is a time for fellowship, along with games, sometimes movies and food! We'd love to have you come join us!
Learn more about Rock Solid Youth
Mondays & Wednesdays
Move It or Lose It Exercise Class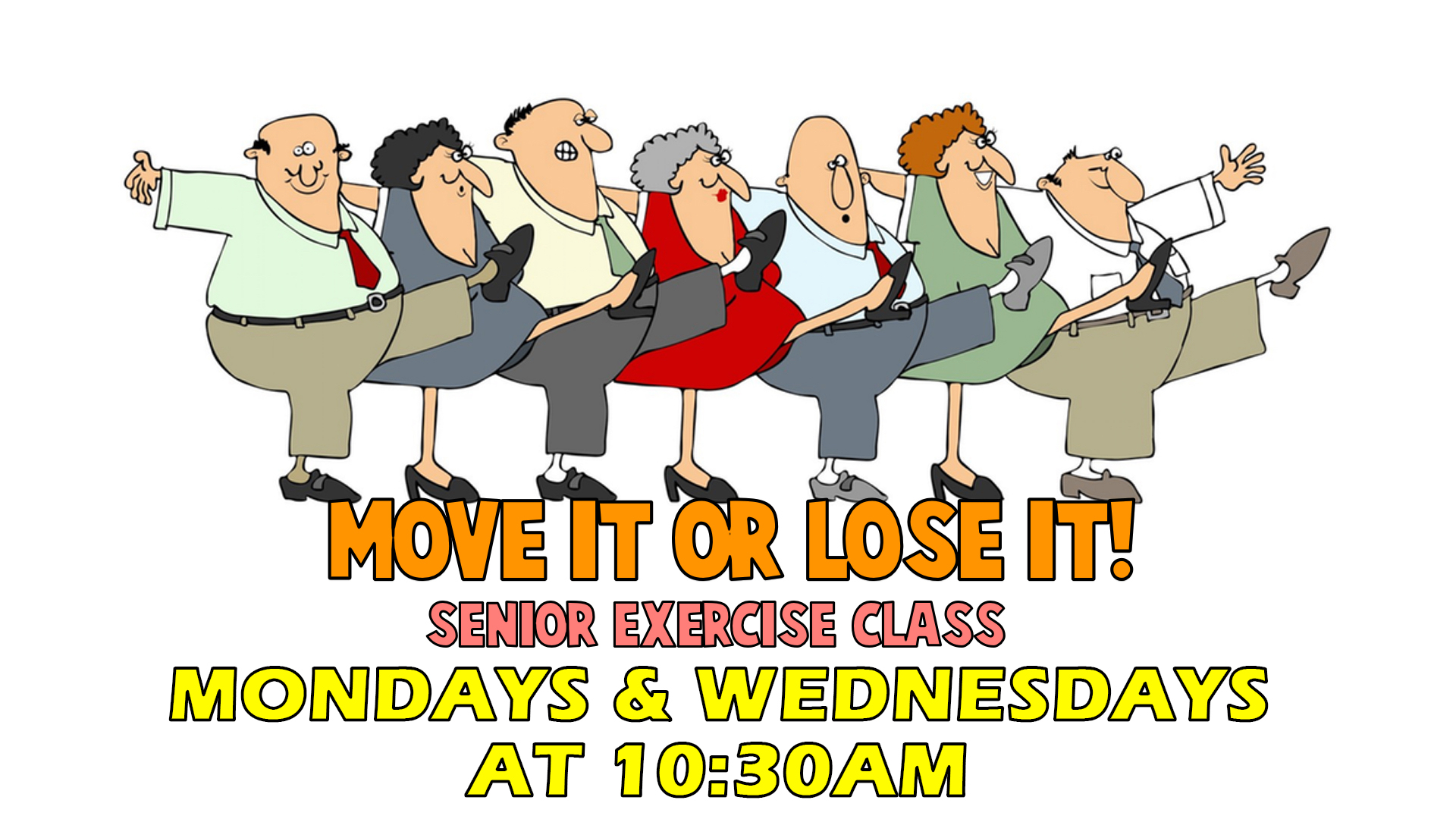 Adults 50+ can now work out twice a week. Cost: $2.50/class or $10 per month for 1 day/week, $20 per month for both days.
See Calendar to check holiday schedule.
Questions? Email here
Tuesdays, 9:00-11:00am, Fellowship Center
Sunshine Games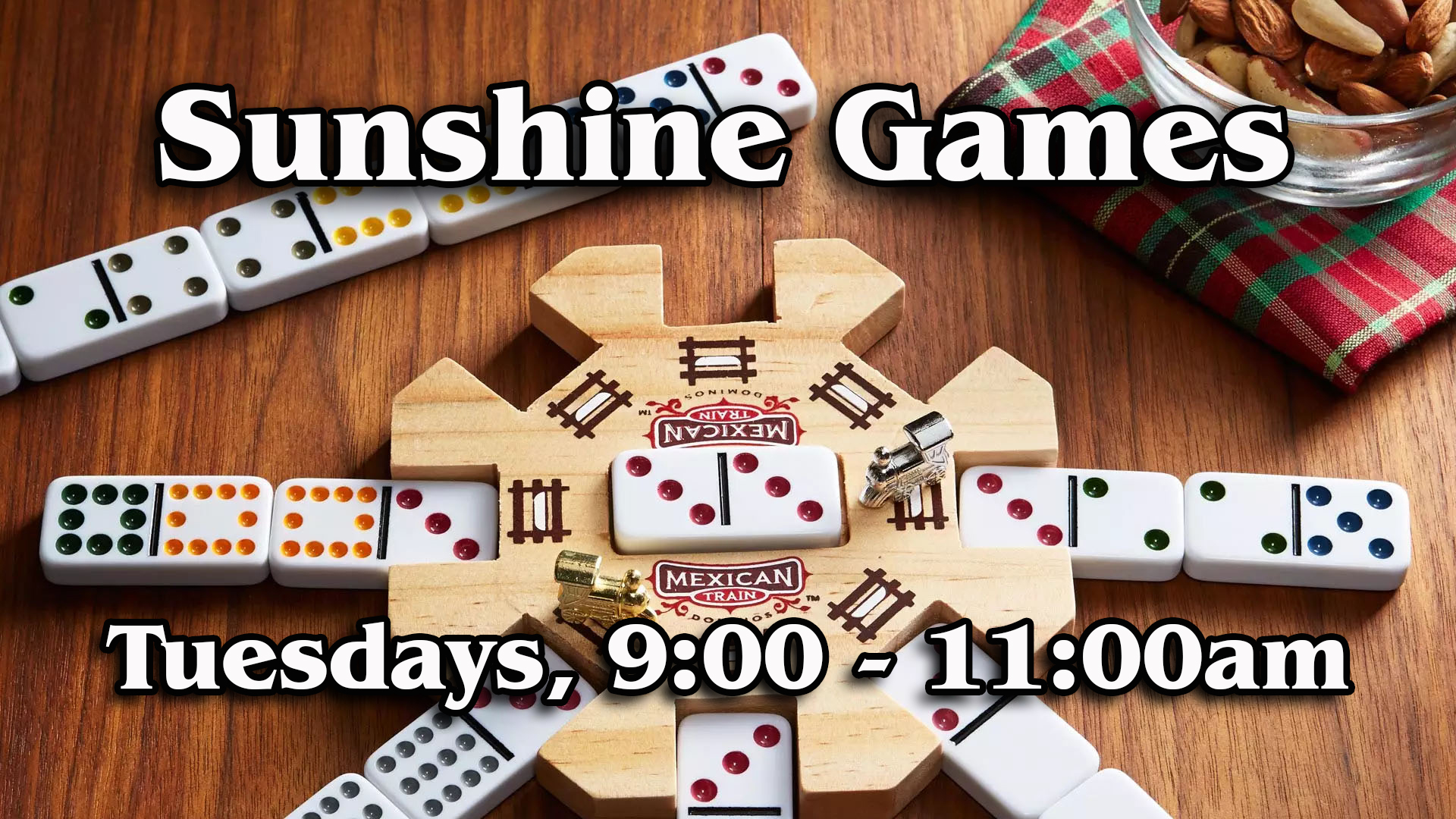 Hillcrest Seniors are invited to play games such as Mexican Train every Tuesday in the Fellowship Center. Please join us!
Wednesday Night Supper - RSVP by Monday 4:30pm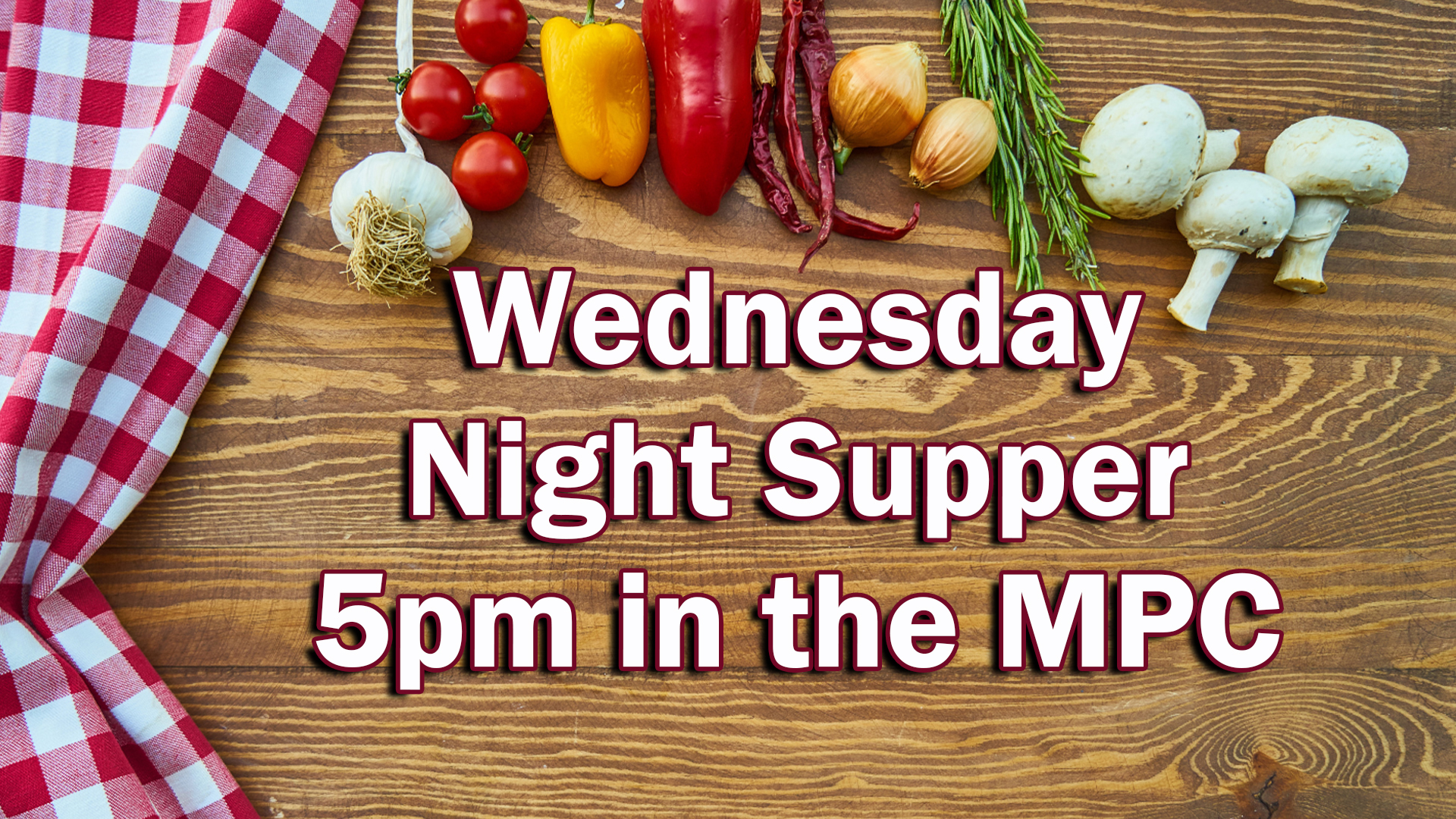 Join us for supper! Each Wednesday evening we have a fellowship meal together in our MPC.
Sign Up Here
Every 3rd Wednesday of the month, 9:30am
Meet at the Church Office
Hillcrest Serves at the Soup Kitchen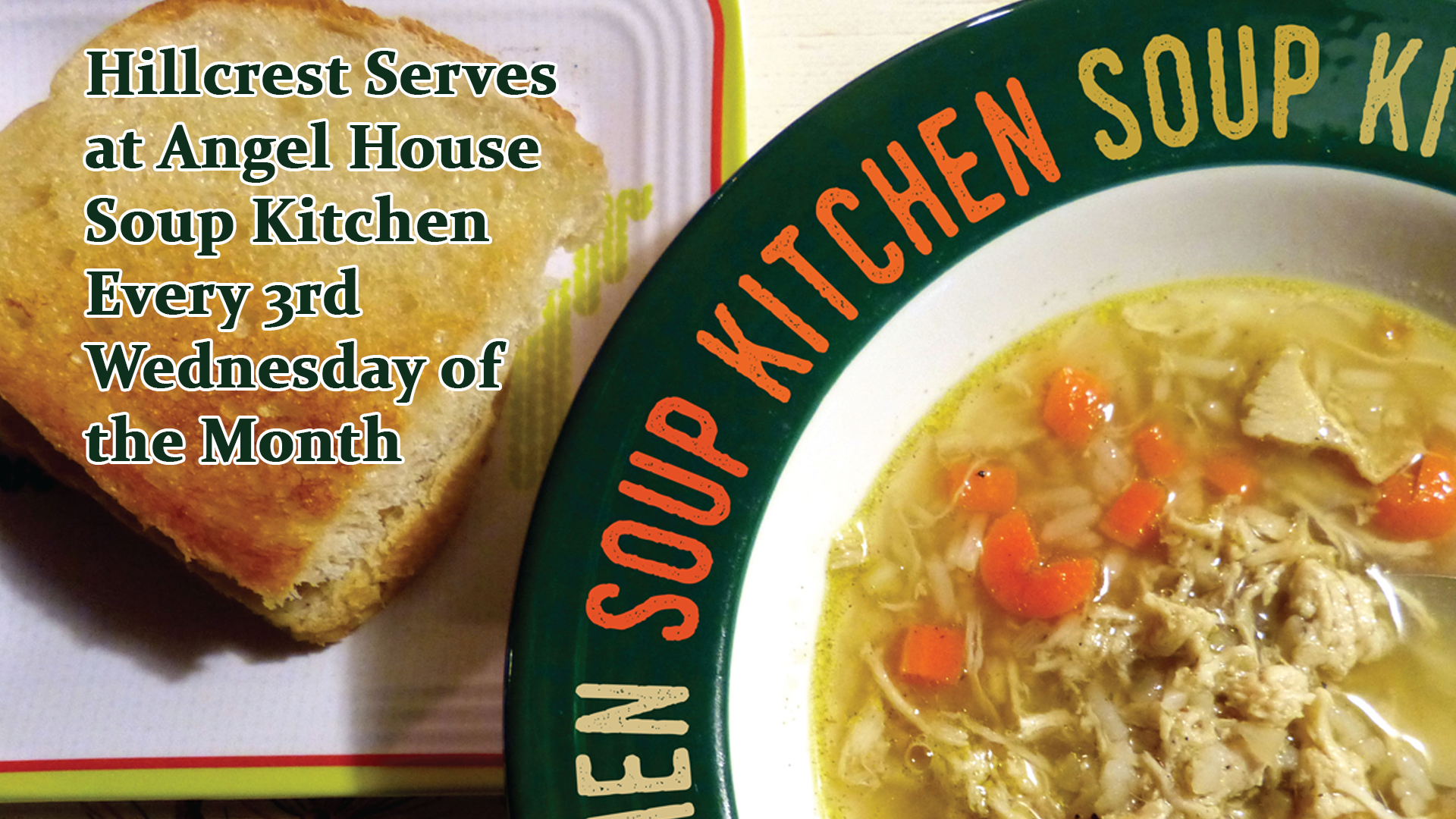 Angel House Soup Kitchen serves a hot meal to over 300 men, women and children every weekday. Our church serves every third Wednesday. We will leave Hillcrest at 9:30am. Sign up here if you would like to serve with us!
Every 2nd and 4th Sunday of the month, O107
**New Time for October and November: 4:00-5:00pm**
Grace Alliance Family Group
Grace Alliance Family Group provides an ongoing support structure for families of those who live with mental health difficulties. We pray for each other, lift one another up, and share practical skills and tools necessary to regain our lives and rebuild our families. This group also allows some time to share pressing needs. All of this is done in a Christ-centered environment focusing on the necessity of God's grace for transformation.
Email if you have questions.