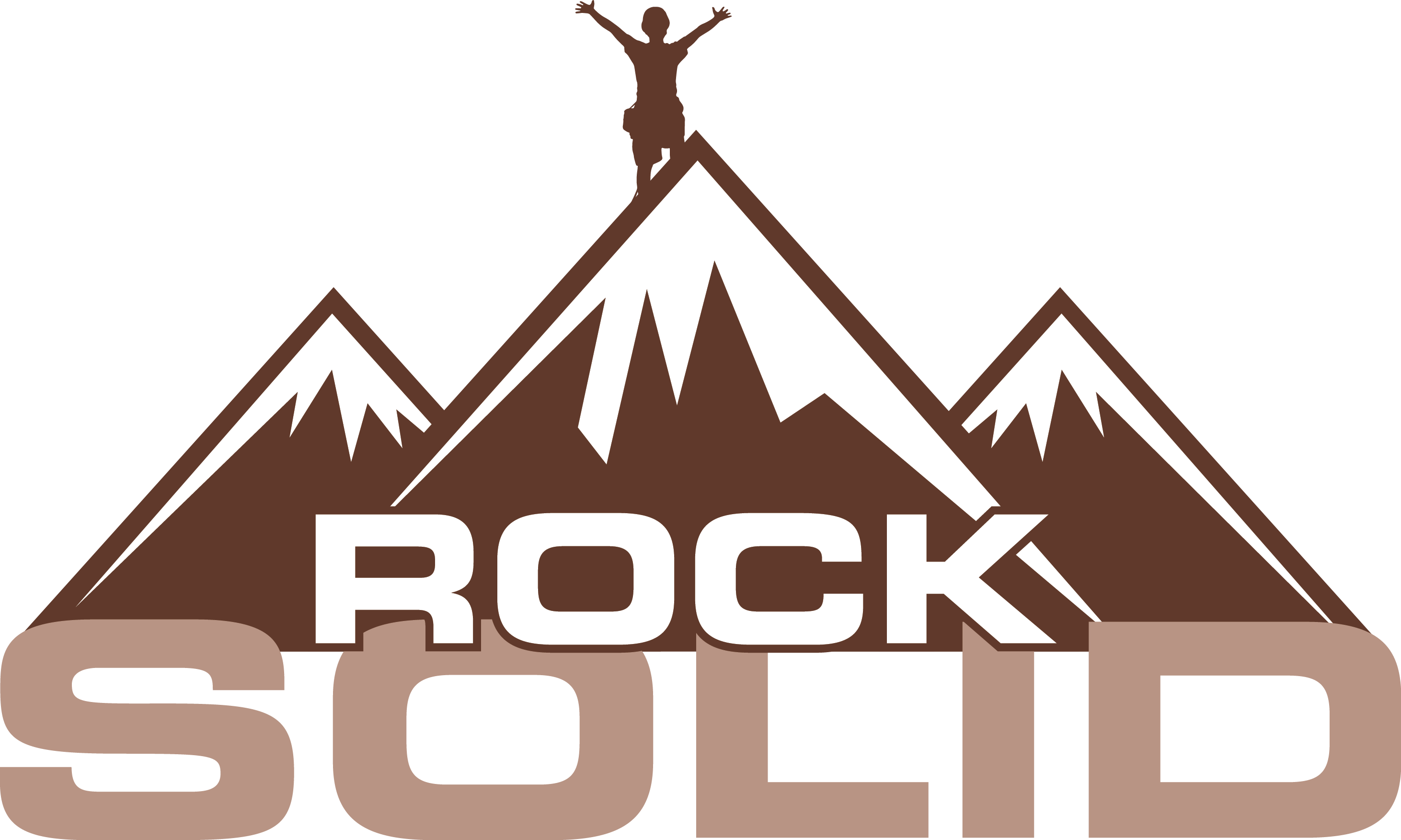 WELCOME TO HILLCREST ROCK SOLID STUDENT MINISTRY!
We believe that relationships are the vehicle the Lord uses to change students lives. Rock Solid is centered around building genuine relationships with students ages 6th-12th grade. We want students to become courageous and passionate young men and women that love the Lord and spread the gospel everywhere they go.
Monthly Hangouts - Rock Solid comes together every month for a time of fellowship and fun! Each month holds an exciting event that is designed to help the student's let loose and enjoy time together.
FIRST-TIME GUESTS
Welcome! We're happy that you're going to visit! Please come up to third floor after Sunday morning service for breakfast. We would love to meet you and get to know you!
February 28-29 in San Antonio - Registration deadline, Sunday Feb 16
Rock Solid Youth: The LIFT Tour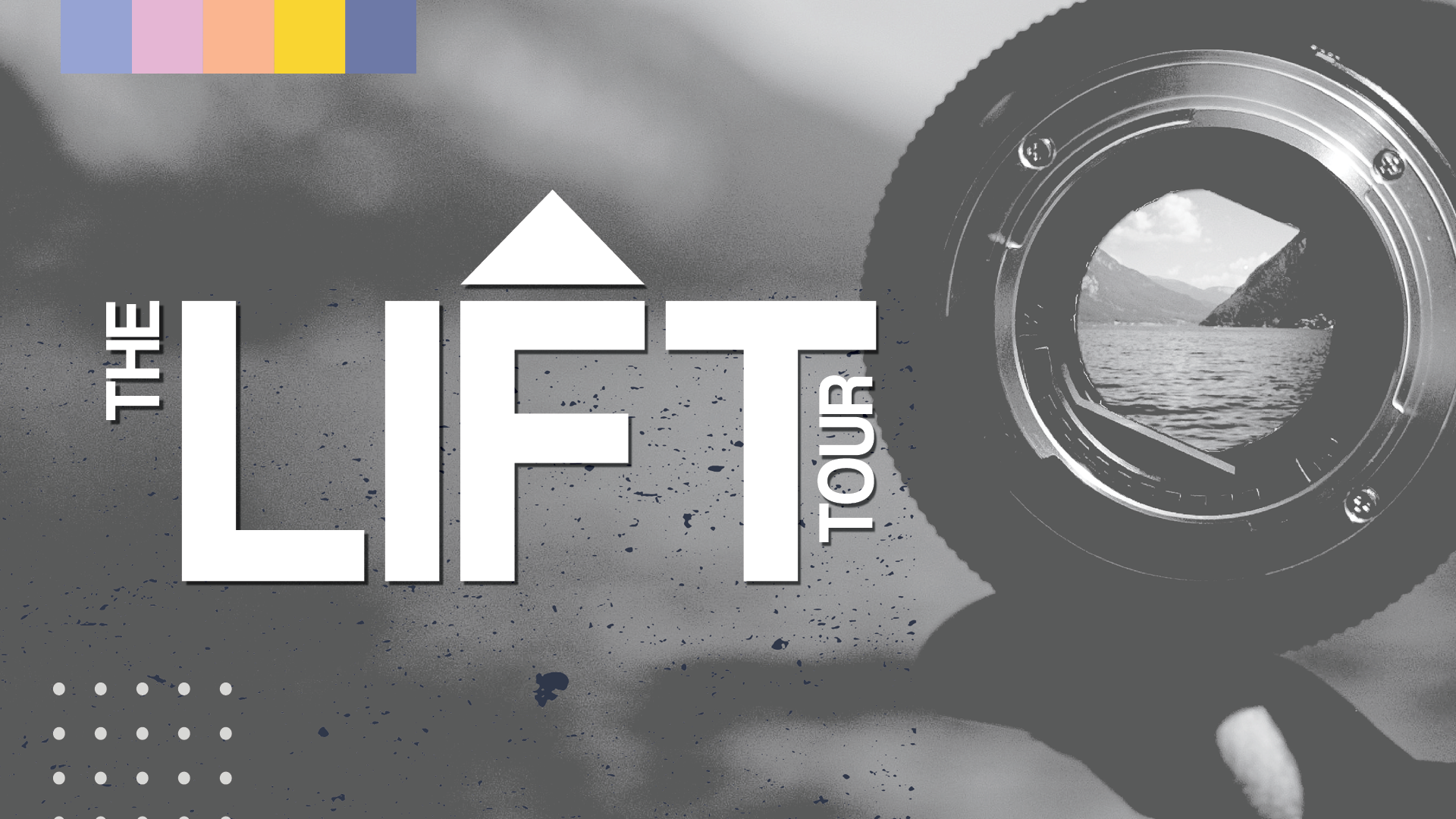 Mark your calendars and register for this exciting upcoming overnight event in San Antonio. Last year Rock Solid attended this tour, and it was simply an incredible experience. Check out their website. The Lift Tour is part of a program to develop youth into influential leaders through building their faith!
Logistics:
Feb 28:
4:30-4:45 p.m.: Meet at Hillcrest
5:00 p.m.: Bus leaves for San Antonio
6:30-7:00 p.m.: Registration + Lift Tour events
9:30 p.m.: Dinner
10:00 p.m.: Hotel check-in (Best Western)
Feb 29:
Morning/afternoon: Lift Tour events
3:00 p.m.: Bus leaves for Austin
4:30-5:00 p.m.: pick-up at Hillcrest
Cost: $150 (includes hotel, registration, Friday dinner, Saturday breakfast and lunch)
What to bring: Bible, notebook, overnight clothes, friends!
Who: Middle School and High School
Chaperones: John and Nikki Cameron
Parents, please talk with your youth about this opportunity, and have them invite their friends. It's a great way to minister to their buddies!
Let John Cameron know by Sunday, February 16th if you plan to attend so we can secure enough hotel rooms.
June 15-20, Rocksprings, Texas
Camp Eagle

3 Words: GOD-FUN-NOW.... I can't say enough about this camp... check out the video, ask older youth for their testimonies (Kyra, Ronald, Alex, Rachel, and more).... this is an awesome opportunity for your youth to invite a friend!
We have 20 spots available- after those fill, it is by availability… sign up early! Cost is $425. Email questions and camp sign ups to John.

ROCK SOLID PROGRAMS
Sunday Mornings - We come together for Waffles & the Word, a mixer/game, occasional worship time and a time in the Lord.
Hope to see you there!
Wednesdays, 6:00pm-7:30pm, Summit
Rock Solid Youth Wednesday Night Bible Study & Fellowship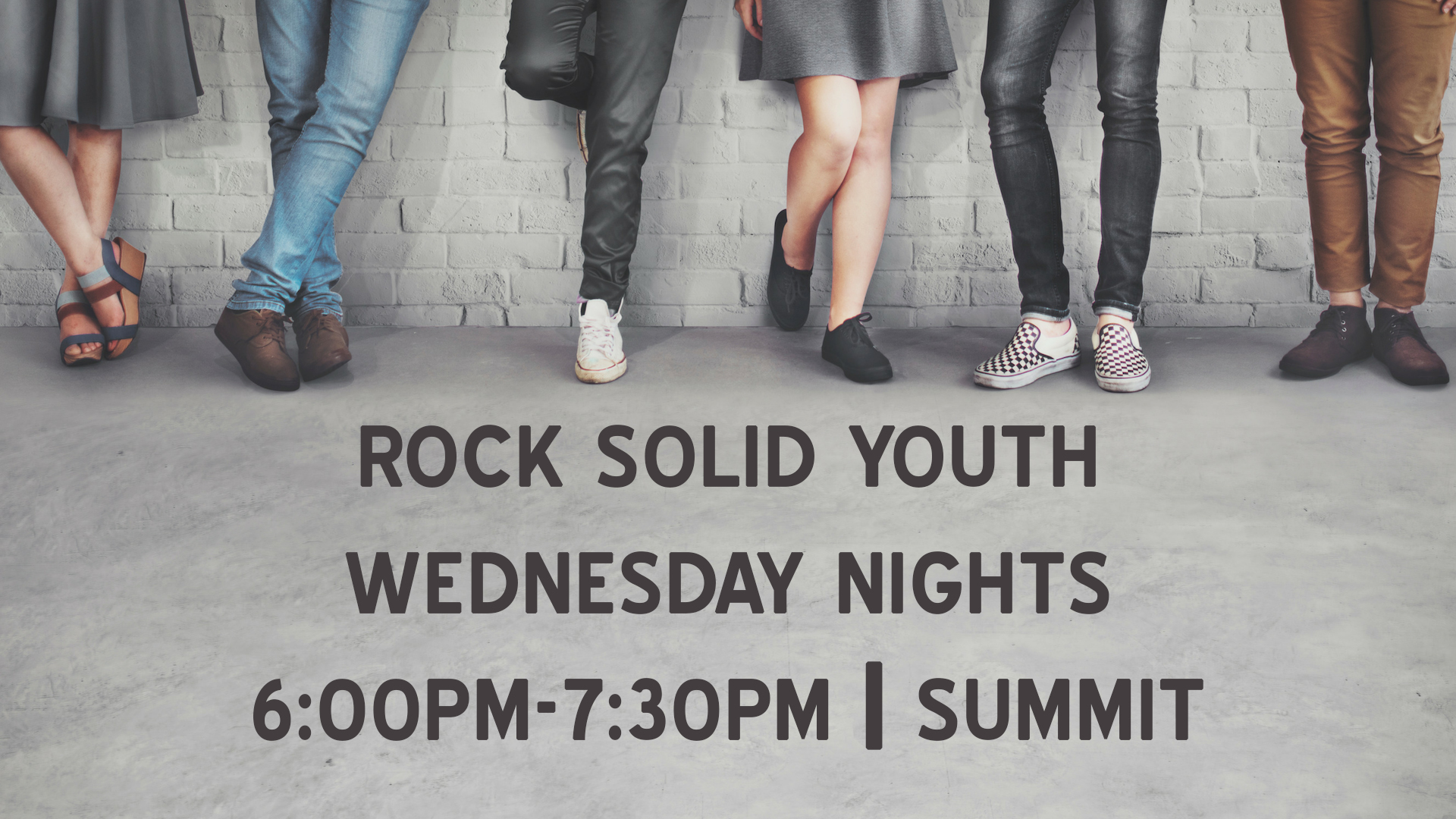 This is a time to get together and reflect so we can meet
with God in the middle of our busy week.
This is a time for fellowship, along with games, sometimes movies and food! We'd love to have you come join us!
VOLUNTEERS & QUESTIONS
For more information on any of these programs, or if you would like to volunteer, please contact our youth minister, John Cameron.
Please note that all adult volunteers in our youth and children's programs are required to submit a background check: Background Check Screening